G.I.K.K.U. YUZEN-BUDOKAIIINDIA HOME
         勇善武道会インド    19/4/2022
Goju-Ryu is the representative Karate of world.Yuzen Budokai Japan aims to play a role as high level institute for the study

on Gojuryu and it's Kobudo. .インド西ベンガル州に拠点を置く勇善武道会は勇善会の支部道場です。活動状況は主に以下のフェイスブックから報告されています。The activities of this branch are mainly reported on Facebook.

facebook
facebook2
WEBSITE:https://www.wgka.in/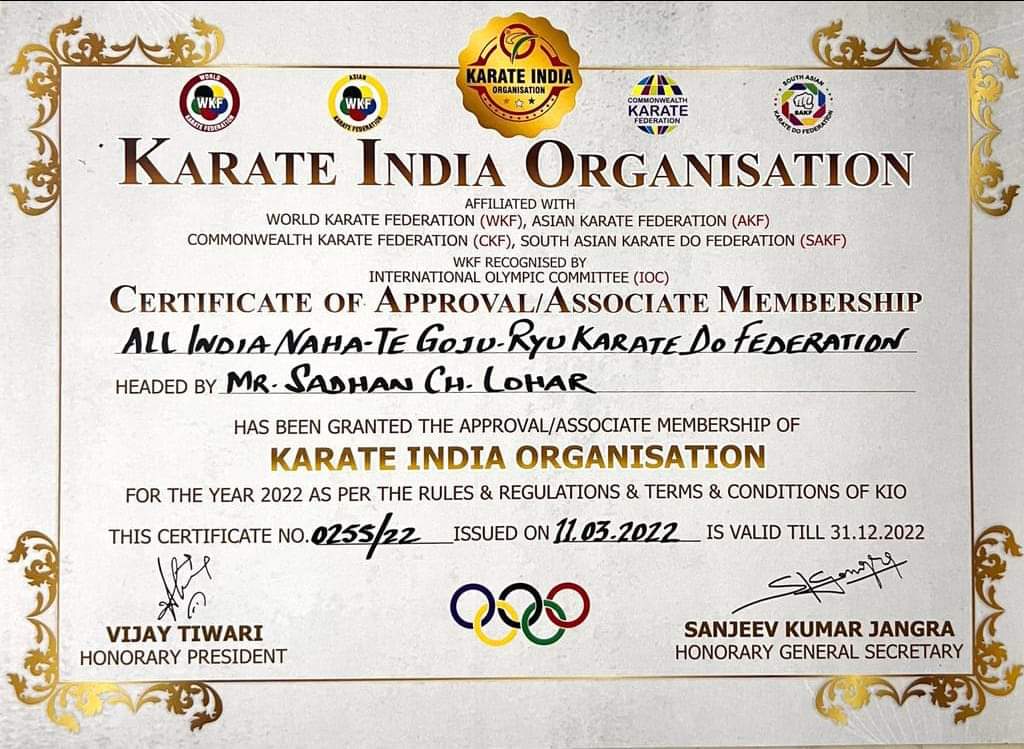 Karate India Organisation - KIO is the only National Federation of Karate Sport in India which is affiliated with IOC recognised International Federation, World Karate Federation. Most of the National champions and Internationally renowned Players, WKF & AKF qualified Judges/Referees, Coaches and Masters are associated with KIO. India is one of the major country in the world in Karate where millions of people are learning and practicing the art of Karate.
KIO(全ンド空手機構)は、IOC認定の世界空手連盟WKFと提携しているインドで唯一の空手連盟です。国内チャンピオンと国際的に有名なプレーヤー、WKFとAKFの資格を持つジャッジ/レフリー、コーチ、マスターのほとんどがKIOに所属しています。インドは、何百万人もの人々が空手の芸術を学び、実践している空手の世界の主要国の1つです。勇善武道会はその公認メンバーです。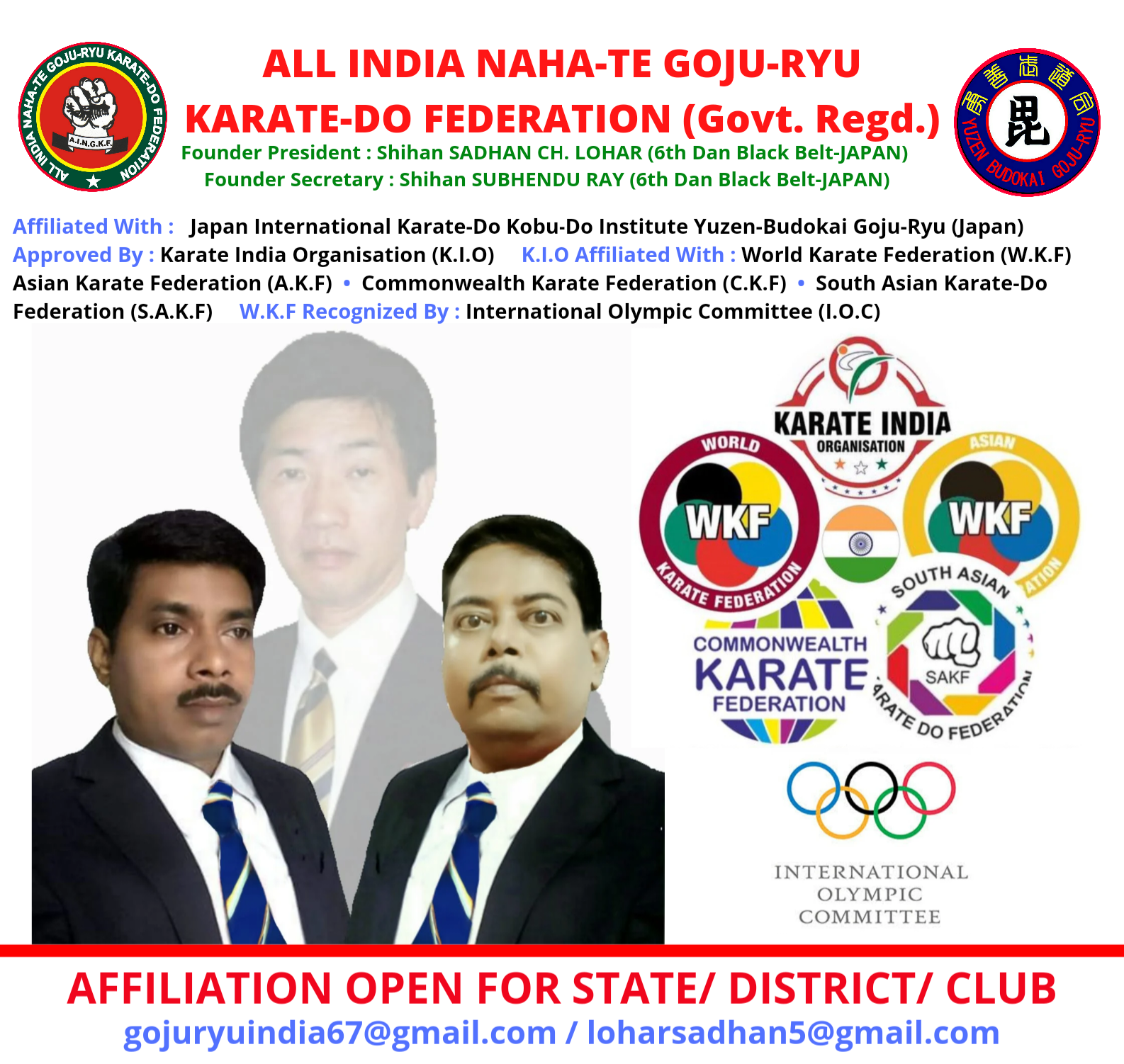 K.A.B 24th STATE KARATE CHAMPIONSHIP 16th & 17th April 2022 ️
C/o 𝗕𝗲𝗻𝗴𝗮𝗹 𝗢𝗹𝘆𝗺𝗽𝗶𝗰 𝗔𝘀𝘀𝗼𝗰𝗶𝗮𝘁𝗶𝗼𝗻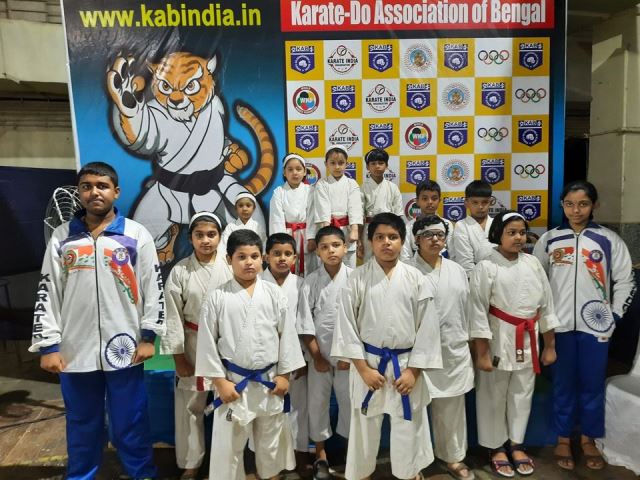 On 28.05.2019, Our 19 students attend West Bengal State Karate Championship and won5 GOLD, 3SILVER,2 BRONZE.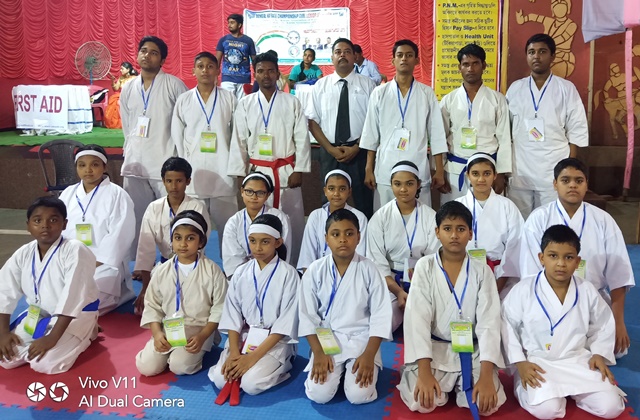 Congratulations!
New Branch of YUZEN-BUDOKAI INDIA has strated at the Patna City (State : BIHAR) on the 15.05.2019 Succesfully.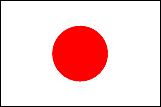 Kazunori Omoto, the Grand master of YUZEN-BUDOKAI Japan ,and his Honbu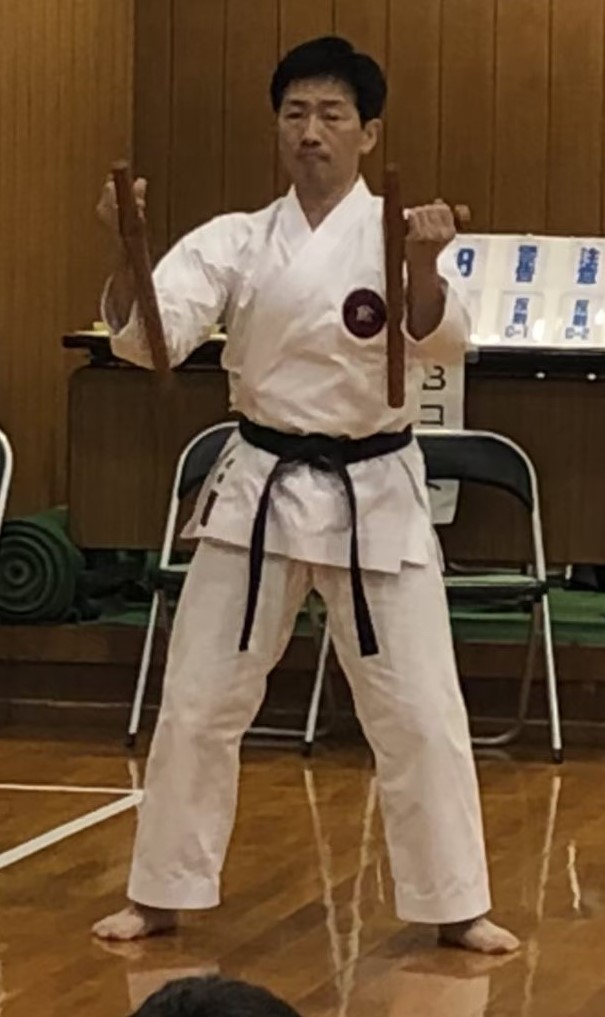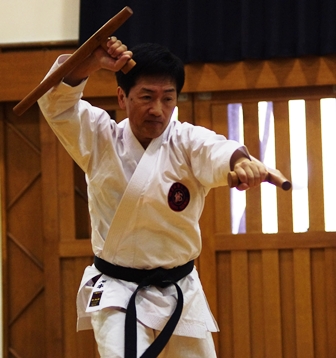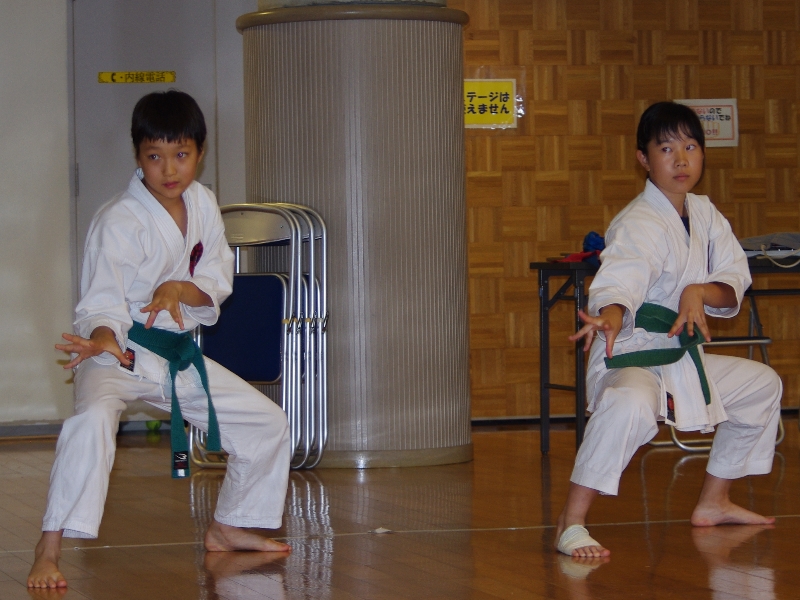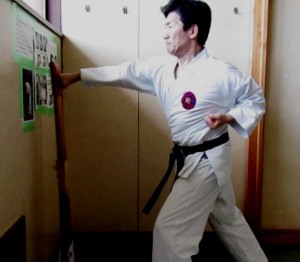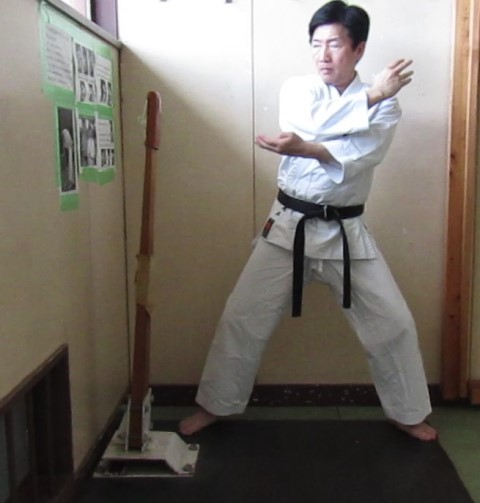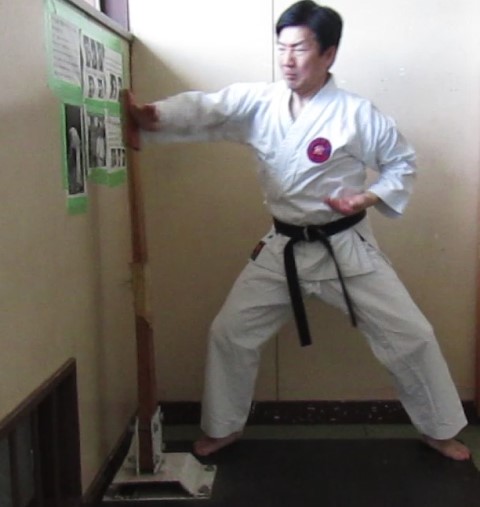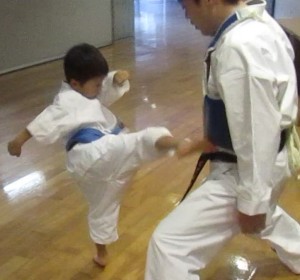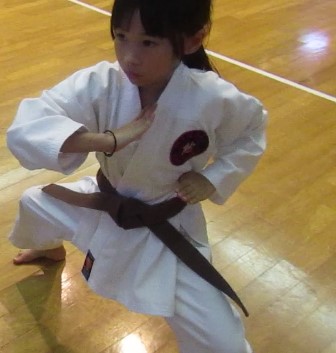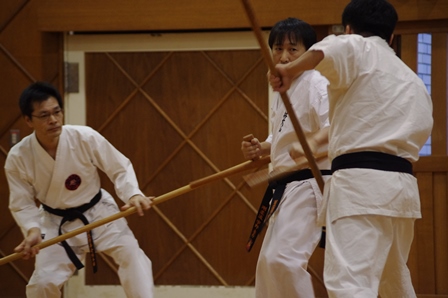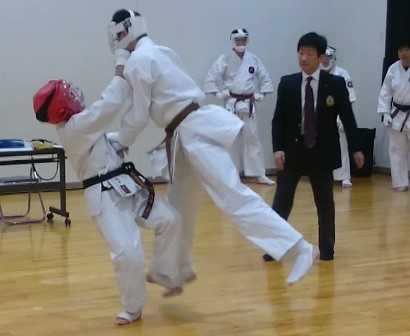 ---
ALL INDIA NAHA-TE GOJU-RYU KARATE-DO FEDERATION had affiliated With J.I. K.K.I- YUZEN--BUDOKAI on June 3,2018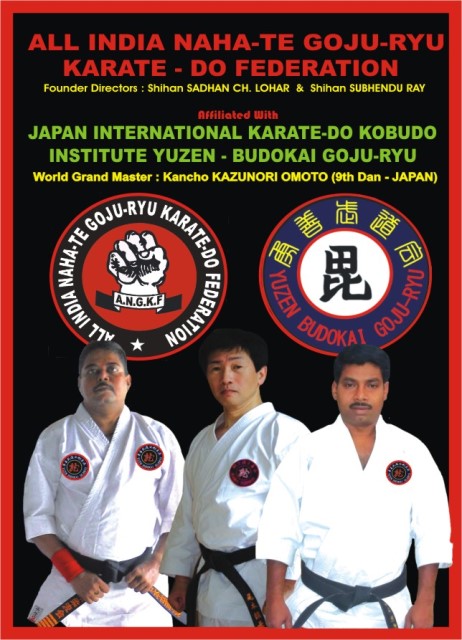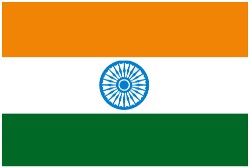 Sensei SADHAN CH. LOHAR

(6thDAN)
Sensei SUBHENDU RAY (6thDAN)
☆ E-mail : gojuryubengal@gmail.com





☆ Facebook :

Warriors Martial Arts Association




West Bengal Goju Ryu Karate Do Association





☆ DOJO Address :




11/C, PRAFULLA CHAKI ROAD. KOLKATA - 700 036. State : WEST BENGAL. Country : INDIA.


click!

---
24/2/2019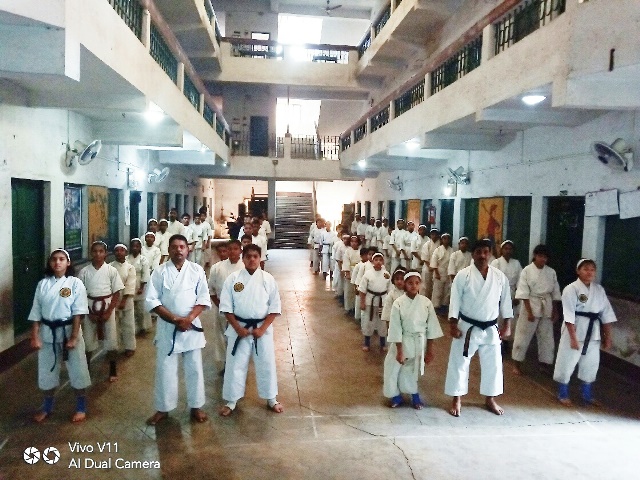 ---
FREE SELF-DEFENCE CAMP"

9/12/2018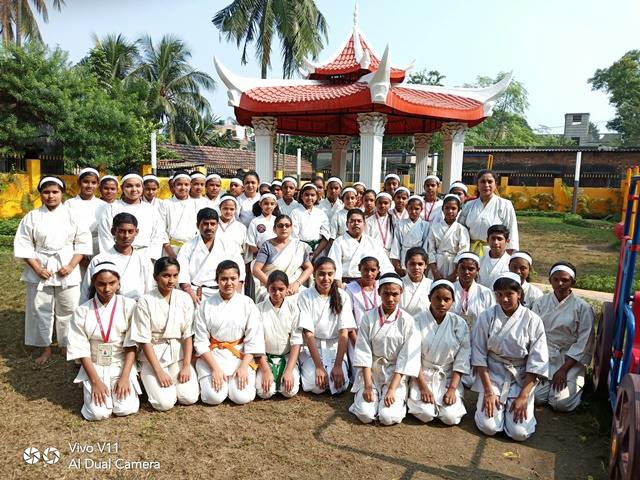 ---
28/12/2018 winter camp.