勇善会スウェーデン Last update Jun. 12 2021        HOME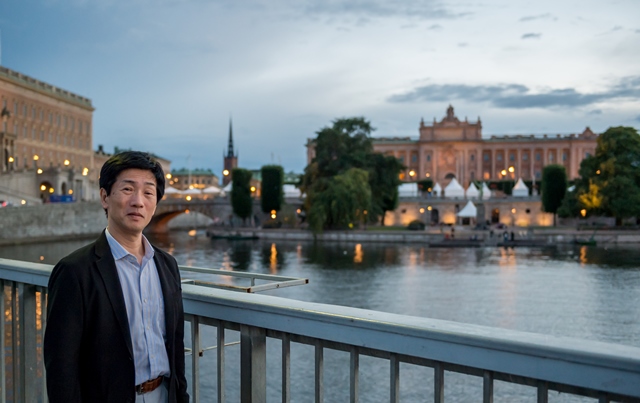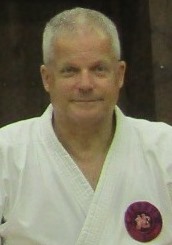 Shihan Erik Nilsson
Branch chief of YUZENKAI SWEDEN
8th Dan Kyoshi
Head of Yuzenkai Nouthern Europe
WEB SITE
Shihan has been familiar with the martial arts ,Wrestling,Judo and so on,since he was a boy. And he learning in his childhood.And he has trained Karae since 1971.
He has taught the Karate at his Dojo;Hikarikai;since 1995.(Telge Dojo in City Södertälje and Järna Dojo in city Järna.)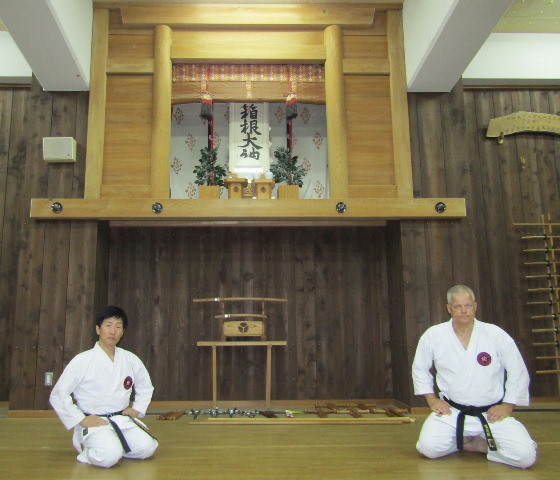 Now He is 8 DAN(Kyoshi) Gojuryu、7 DAN Shitoryu ,7 DAN Kobudo, 7 DAN Fullcontact Karate, 6 DAN Jissen Karate.
In his Dojos,he teaches not only the traditional karate but also Kobu Do( Bo , Tonfa, Sai,Kama, Nunchaku) He and his Dojos are the member of the National Swedish Karate Federation and the National Kyoukushin and Fullcontact Federation. His karate and teachings has all values in the Japanese Budo arts.
The depth of the his profound knowledge on Karate is accompanied by deeply understanding on Japanese culture and history.I believe he is the best Karate-ka who won the essence of Gojuryu in Sweden.
He came to Japan in 2015 and 2018,and finished the KYOSHI grade(教士)course.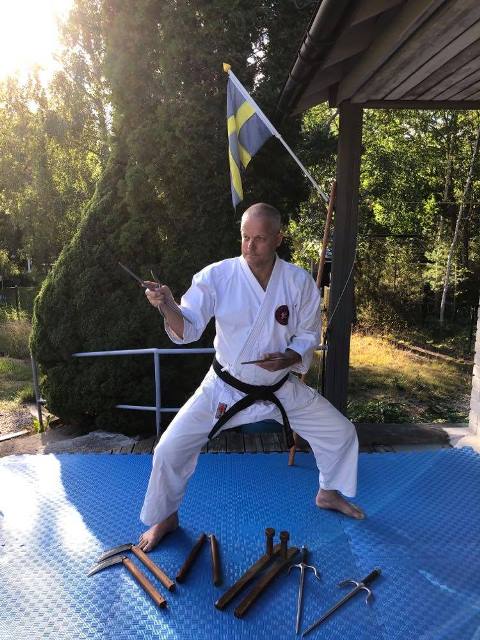 エリク・ニルソン師範は少年の頃から柔道やレスリングに親しみ、1971年から空手を学び。1995年に自分の会派「光会」を設立。現在約250名の生徒を持つ。指導する内容は糸東流、琉球古武道、フルコンタクト空手、そして剛柔流と多肢にわたるが、今は剛柔流がメインになっている。道場はスウェーデン空手道連盟およびフルコンタクト系の空手道連盟に所属するが、スポーツではなく伝統志向で、古来からの型、分解、古武道の段階的な習得を重視している。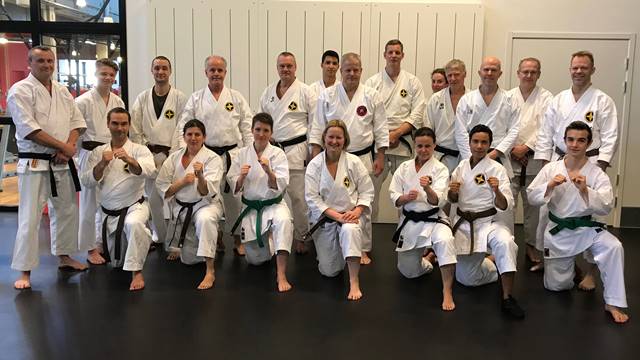 ニルソン師範は2015年、2018年に来日し、あわせて十日間の研修を勇善会本部で修了した。その際、日本の空手家が関心があまり知らないであろう空手の歴史や分解に関する深い造詣には驚嘆させられた。剛柔流八段、糸東流七段、フルコンタクト空手七段、古武道七段。北ヨーロッパ勇善会統括責任者
The belt-exam and demonstration. 7 June,2021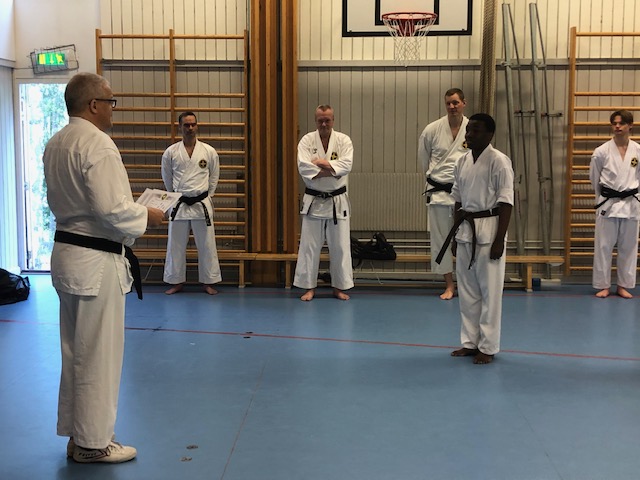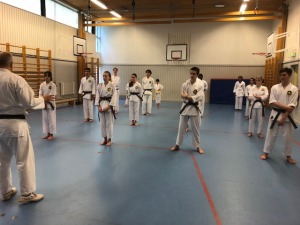 8 June,2019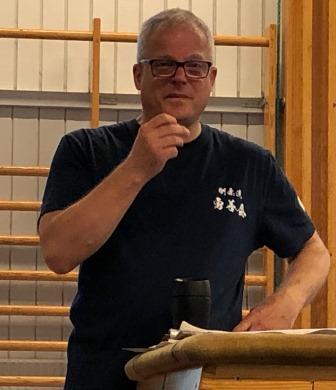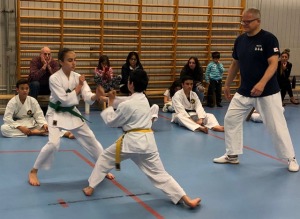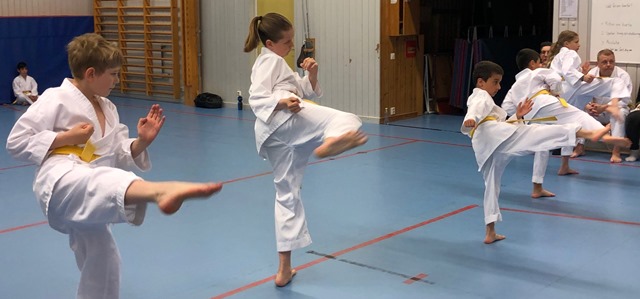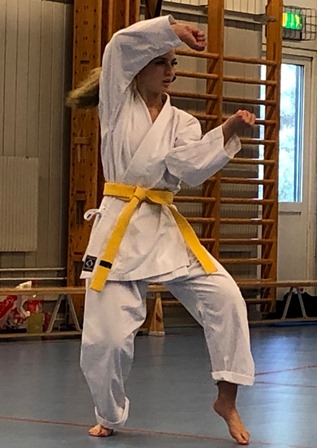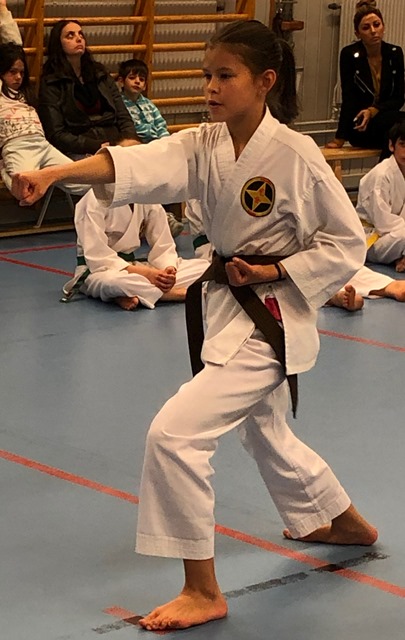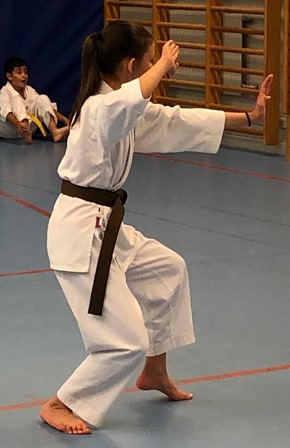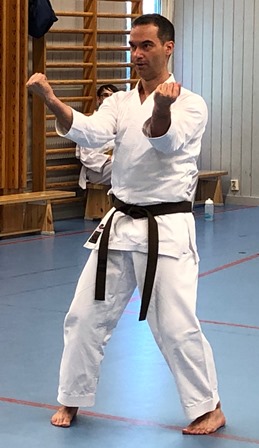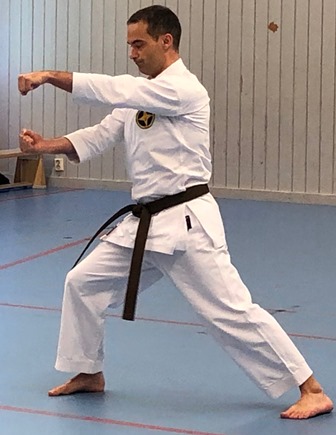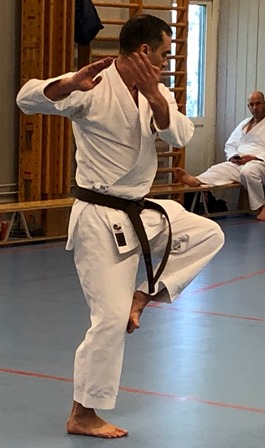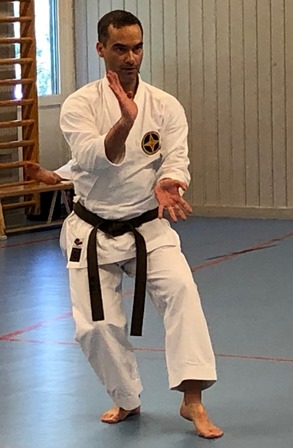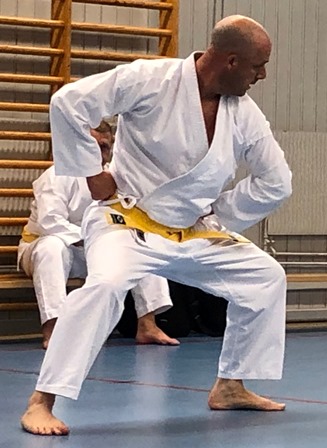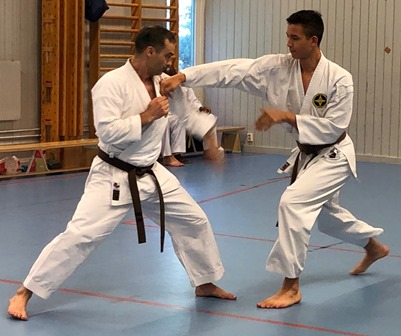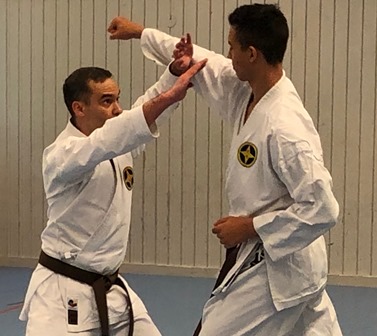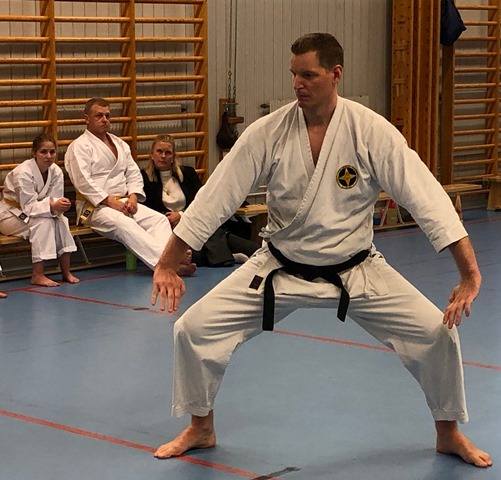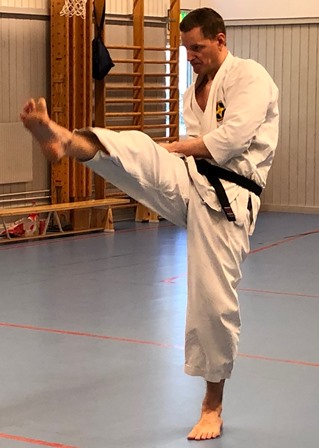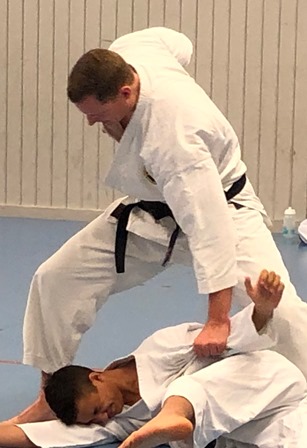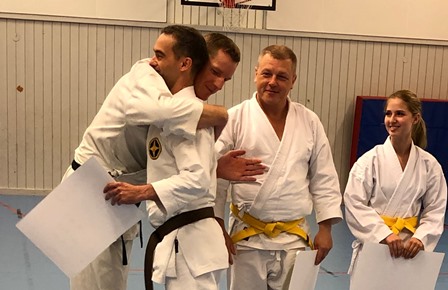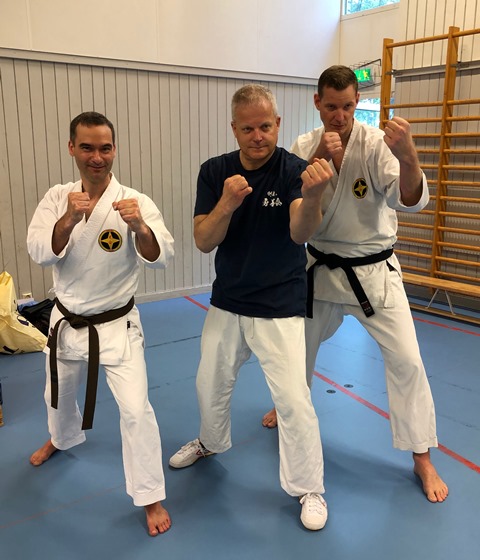 In Japan . August 2019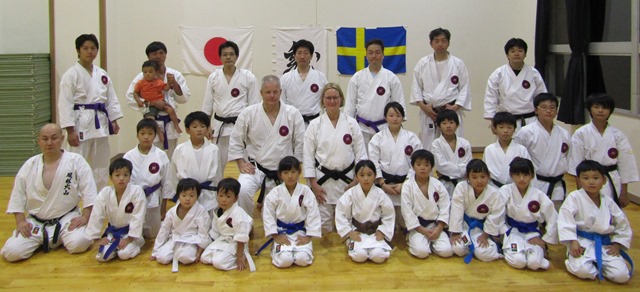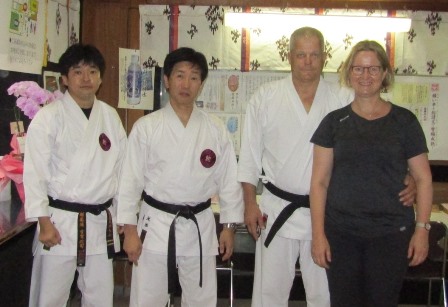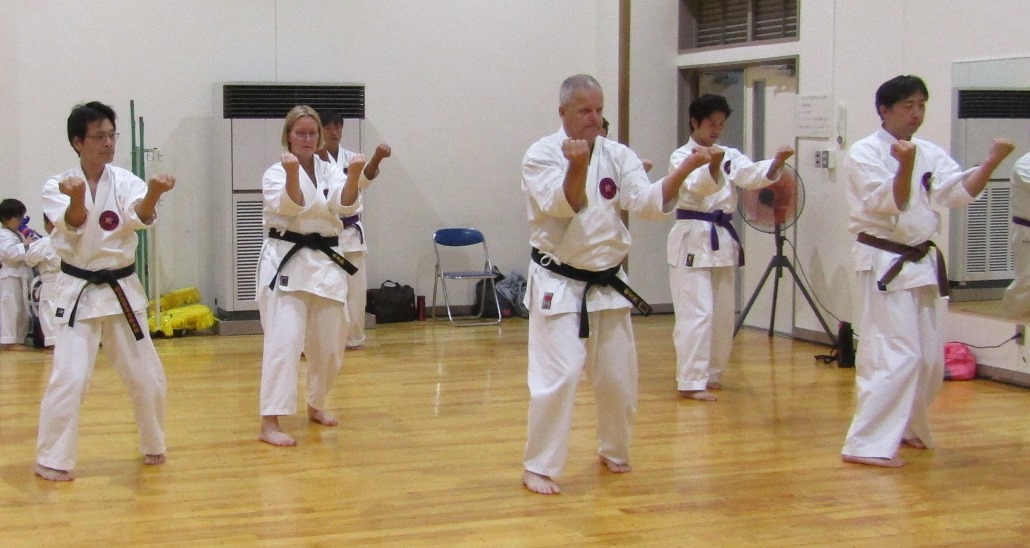 Gojuryu International Karate Kobudo Yuzenkai Sweden Trainingseminar 10-14 Aug.2016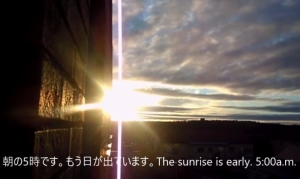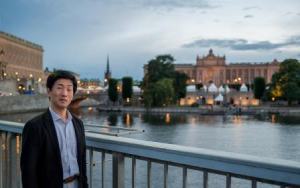 The video as the hommage of the trip to Sweden on August, 2016.

The seminar was hold in

kindness

of Shihan Erik Nilsson

over the five-day

. The one-day lesson is four hours.The seminar was systematically carried out about traditional basics and training method of Gojuryu , five Kata and their Bunkai(sanchin,tensyo,
gekisai1,gekisai2 and saifa), and the five categories of technique of Gojury.18 participants were conferred a certificate of seminar on. ⇒ Photo gallery
2016年8月10日から14日にかけて一日4時間のセミナーをスウェーデン、ストックホルム近郊のセーデルテリアで行った。指導者は5日間、一般会員は3日間参加し、修了証を授与された。全参加者18名。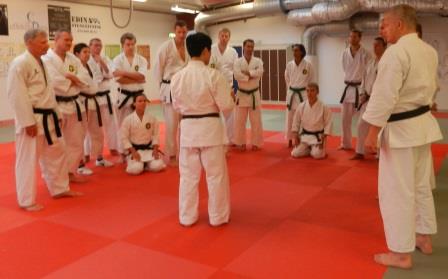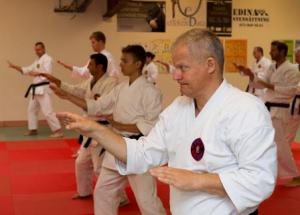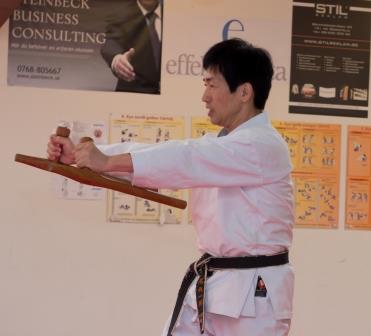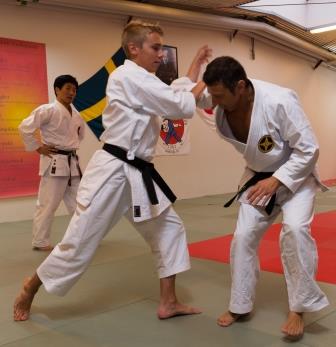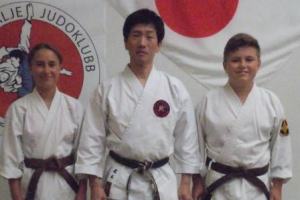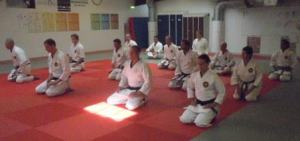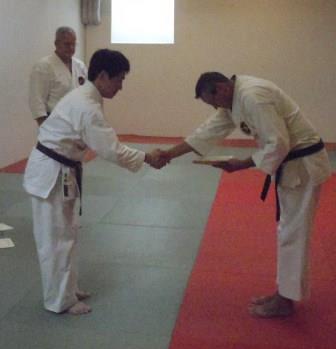 Shihan Erik Nilsson and Ms Susanne Nilsson

in Japan 9/5~10/5.2015Yuzenkai Dojo,Japan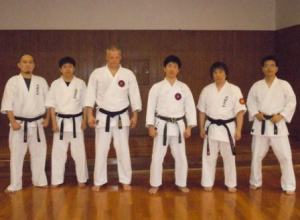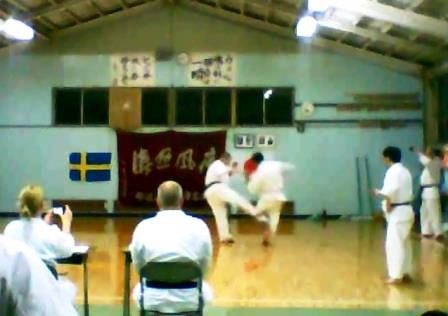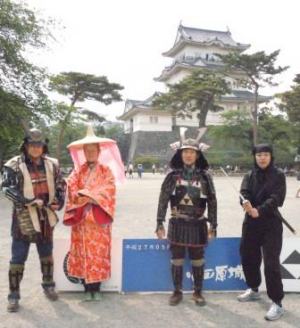 returns at the page top