YUZENKAI IRAN-Mashhad 勇善会イラン-マシュハド
 last update 19 MAI.2022
"Yuzenkai Iranian Dojo under direct control of Japan Honbu
" 
HOME

Yuzenkai Iran branch chief
勇善会イラン支部長
Chief Shihan Hamed Zafaranlou

---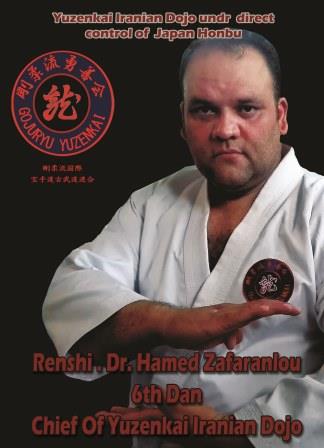 師範 ハメド・ザファランロウ
e-mail:zafaranlu@gmail.com

Dojo address: 道場所在地及び稽古日
☆Mashhad, Iran, South Motahari, NAVID club, Sunday, Tuesday, Thursday 19:30 to 21:00.
☆Iran, Mashhad, koohsangi, Rudaki 10, Rudaki Club, Saturday, Monday, Wednesday, 19:30 to 21:00.
☆Iran, Mashhad, PANJTAN, PANJTAN63 , club GHAEM, Saturday, Monday, Wednesday, from 17: 00yo 18:30.

---
 Shihan Hamed ZafaranlouI,5DAN, began with the Gojuryu Karate in teenager.And he had attended many competitions in different systems,full contact/ kick boxing/daido joko/wkf and kobudo. As a result ,he has had the opinion, Naha-te,Gojuryu is top karate.Because he win all the fighters by training of Gojuryu.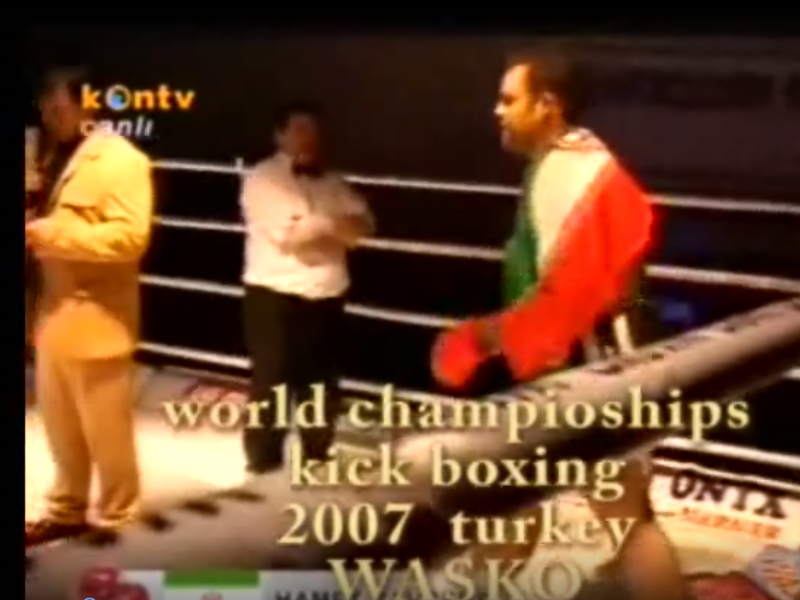 Now has a doctorate in physical education ( Scholars Scientific Foundation of Iran)and is teacher(working in the Ministry of Education of Iran) .



勇善会剛柔流が爆発的な展開をしているイラン支部長のハメド・ザファランロウ師範は10代から空手を学び剛柔流六段。糸東流五段。イラン国内に5つの道場を持つ、体育学博士号である。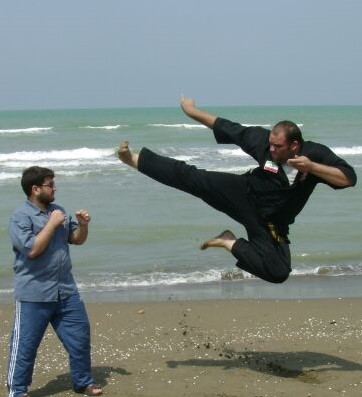 イラン文部科学省教官で体育専門高校の校長でもある。ザファランロウ師範は2007年にトルコで行われた世界キックボクシング選手権で優勝するなど多くの異種格闘技のリングに上がってきた。彼はフルコンタクト、キックボクシング、空道、WKF等の経験から剛柔流技が最も優れているという見解に達したと言う。常在戦場の生活をする彼らは空手修行に対する意識が格別である。周知のとおりイランはたいへん親日的な友好国である。

---
18/5/2022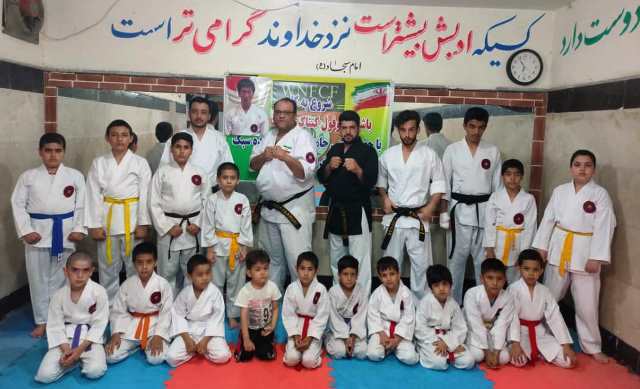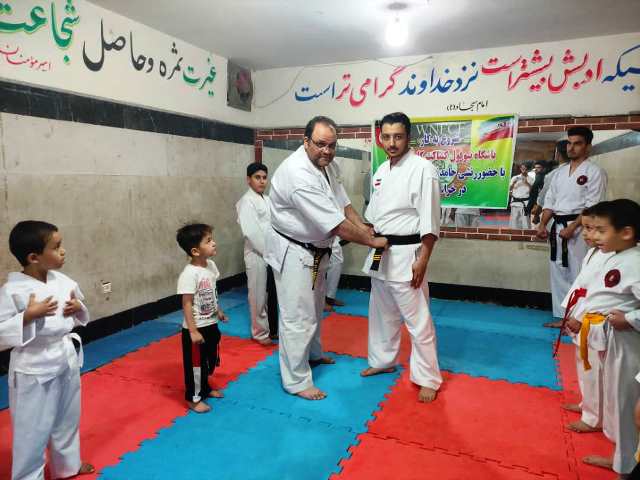 ---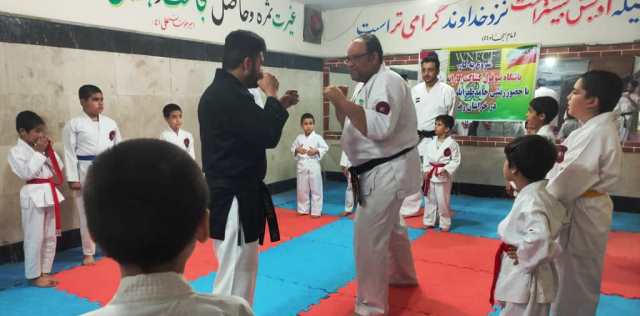 ---
2/12/2022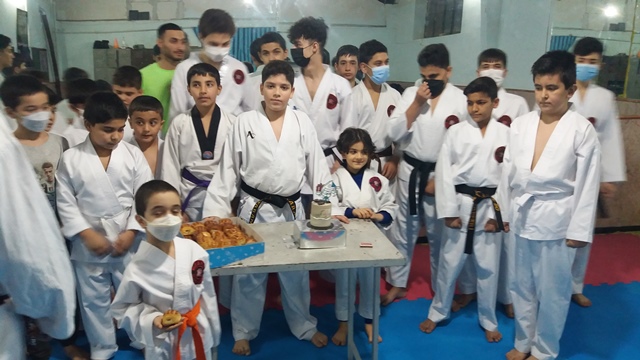 ---
12/7/2021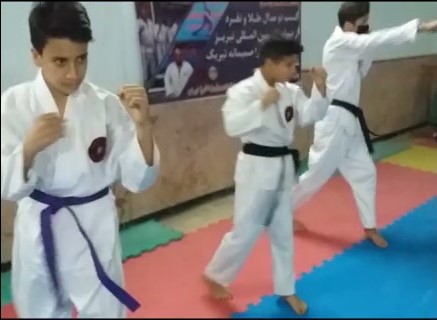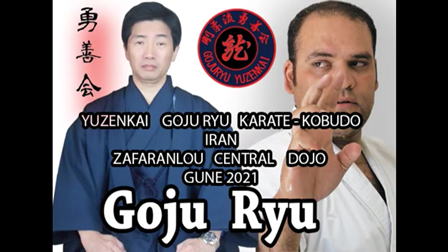 (mp4)

---
5/3/2021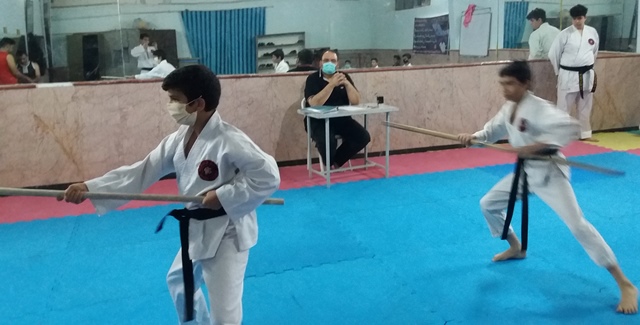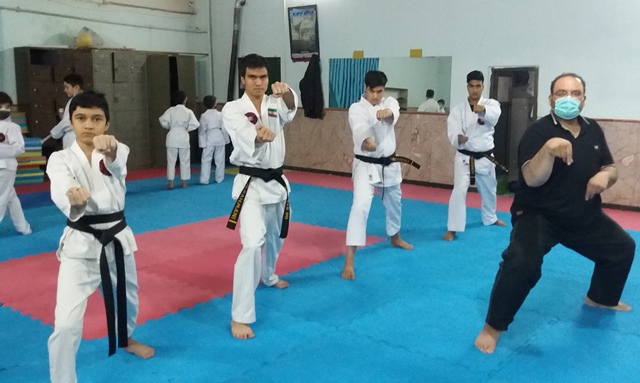 ---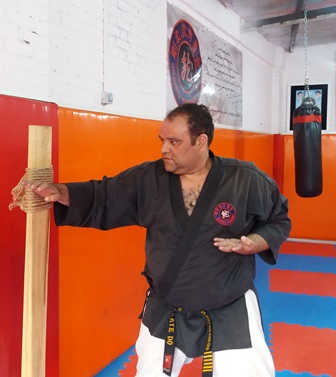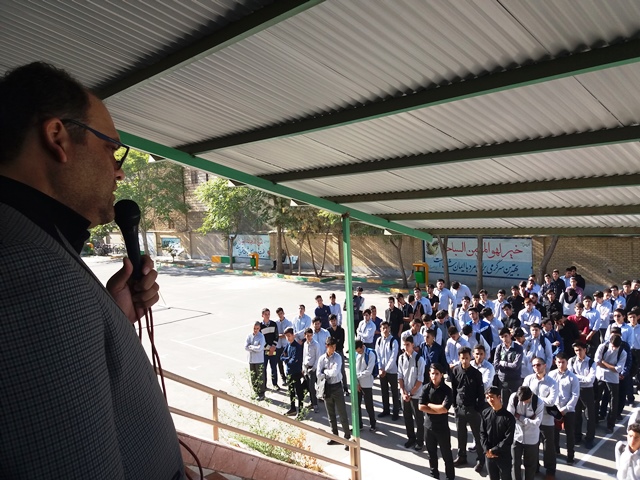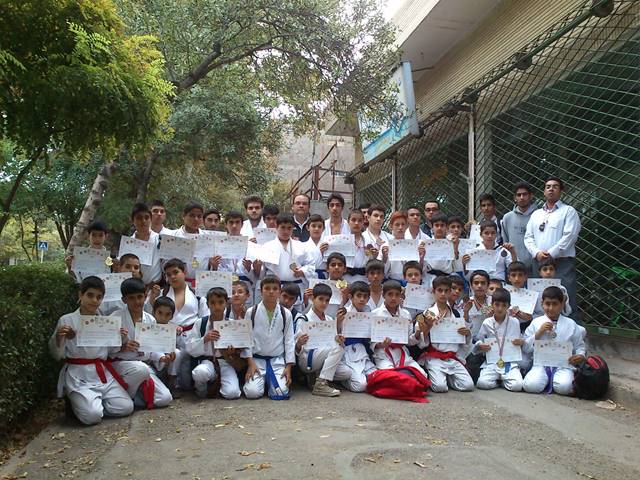 Defeat the new type corona virus!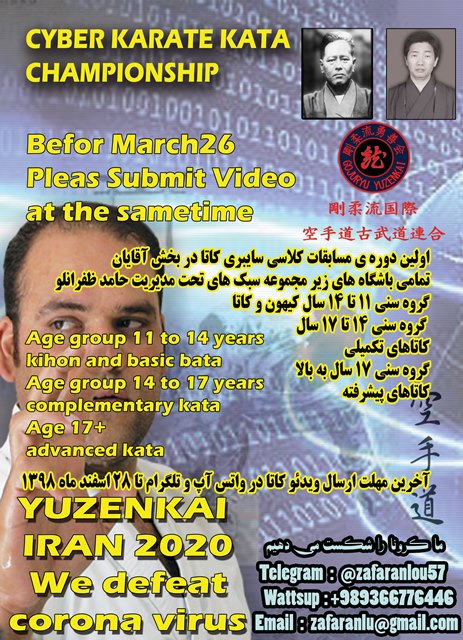 Next-generation competition.
26/3/2020
New type corona virus is grown all over the world. We Karate-ka are more at home.
But Yuzenkai Iran is going to launche Kata CyberGames
;next-generation competition.
This method is becoming popular in athletics.Karate may be has benef if this becomes popular.
新型コロナウィルスが世界をおおいつつある時期にもイラン勇善会はインターネットによる型試合を実施した。陸上競技ではポピュラーな手法だが空手でもこの方法が普及すれば長所は大きい。

2/8/2019
Provincial karate level of KHORASAN was held in Gujokai style. Our team won the tournament with power. 8 gold, 10 silver and 14 bronze medals.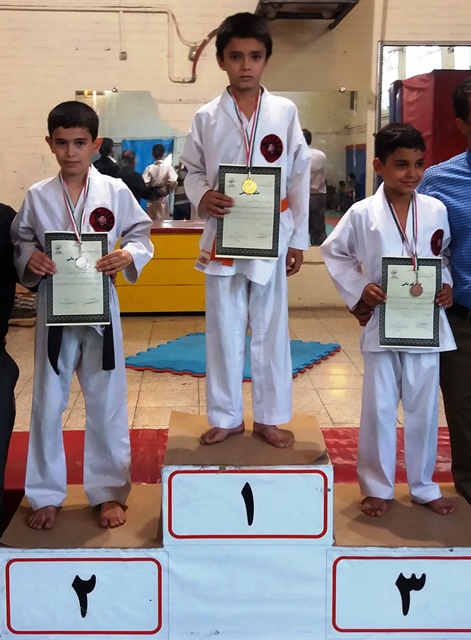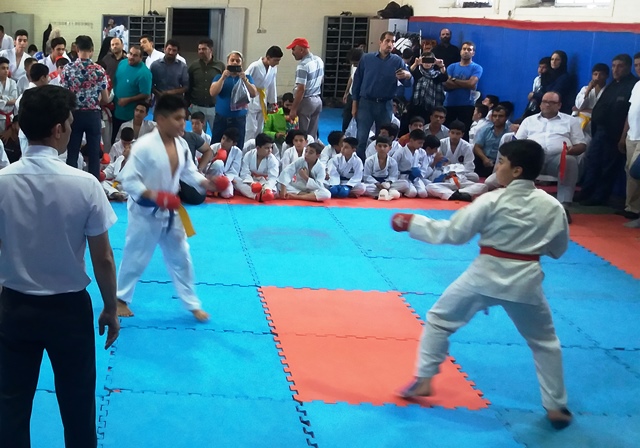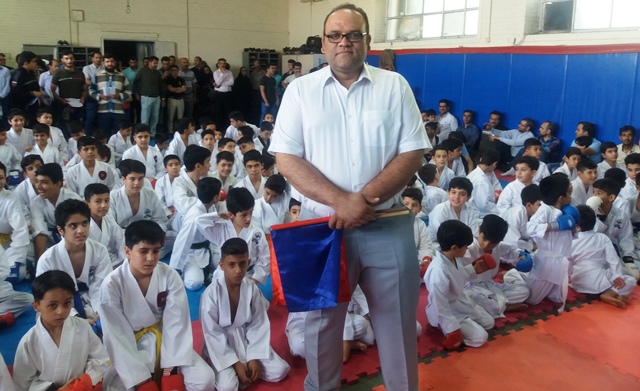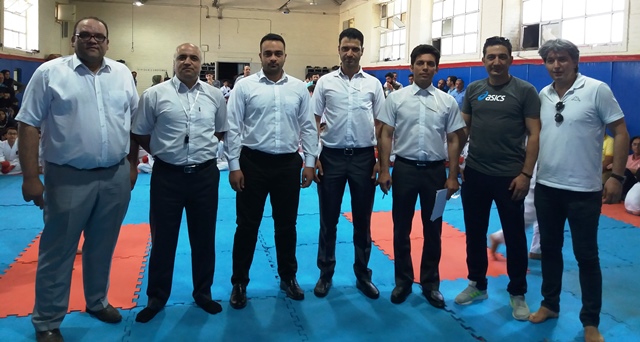 8/7/2019
Yuzenkai Karate Masshad championship tournament has been held at Malek Ashtar sport complex in Mashhad on July 5, 2019. In two parts kata and kobudo. There were 2 Asian referees( sensei NEDAEE

and sensei DABAGH) in our tournament.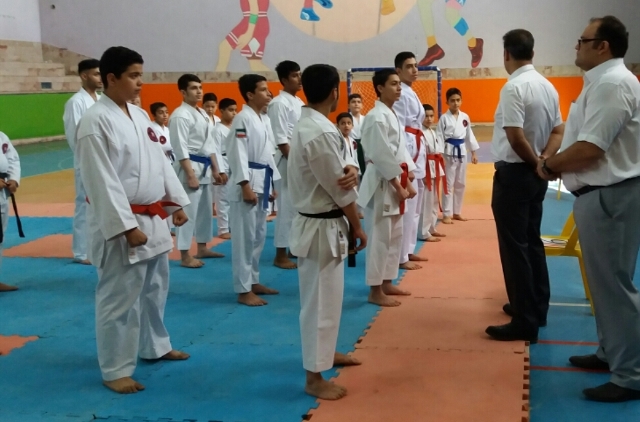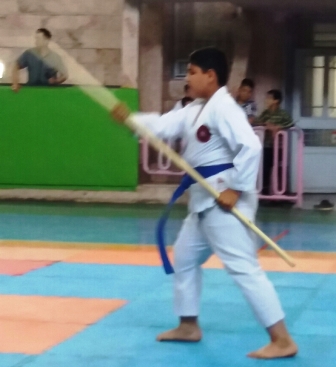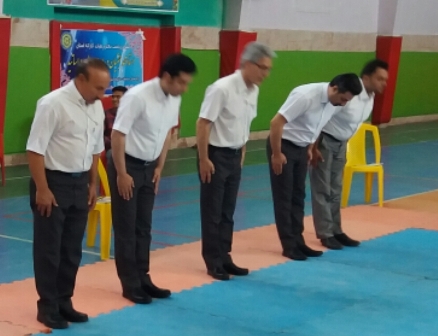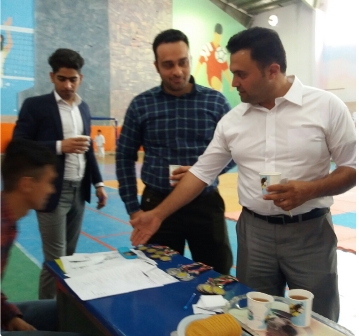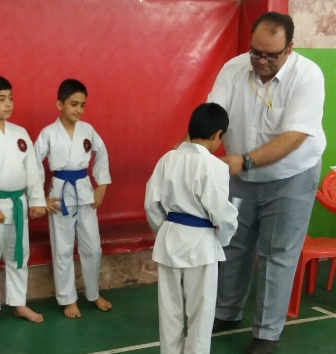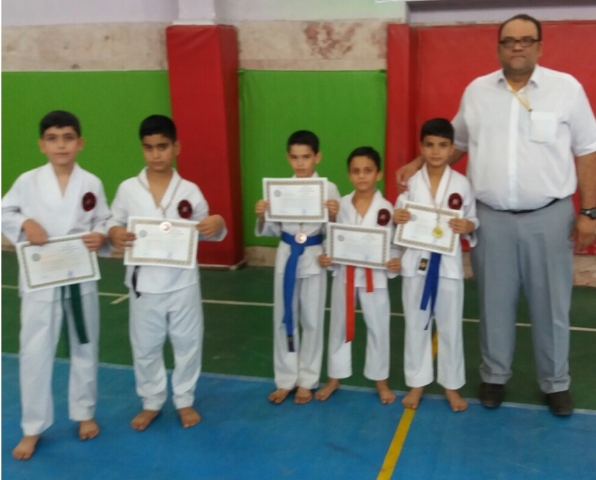 19/1/2019
The Great Yuzenkai Cup of Iran was held in great success under the control of Shihan Dr Harmd zafaranlou,the branch chief of Yuzenjai Iran at Malek Ashtar sport complex in Mashhad.
The 140 fighters fought bravely in the competition of Kata, Kobudo and Kumite . Everything was great . The technical level of the tournament was excellent.
The special gest,Shihan MAHDAVI (the director of the Saitoha shito ryu of Iran), Shihan Hojatian(the Karate Provincial Director of Khorasan Province,the director of the Saitoha shito ryu)came to the tournament.And Shihan Dabbagh(Chief of Karate Provincial Judges),Shihan Nedaee (Professors of Goju ryu), Shihan Akbari of Shotokan , Shihan Ramsey of the Goju ryu, Shihan Najari of Shito ryu, Doctor Safaei and Dr. Ghaeedi cooperated with the tournament. Tigher of Yuzenkai roared in Iran.
 イラン勇善会は2019年1月19日に勇善会カップ空手道選手権大会を州政治家等の来賓を得て開催し、140名の選手が型・組手・古武道の各部門で熱戦を繰り広げた。糸東流、松濤館流、剛柔流からの指導者が運営に集いレベルの高い競技会になった。古武道部門があることにイランの空手人気の高さが表れている。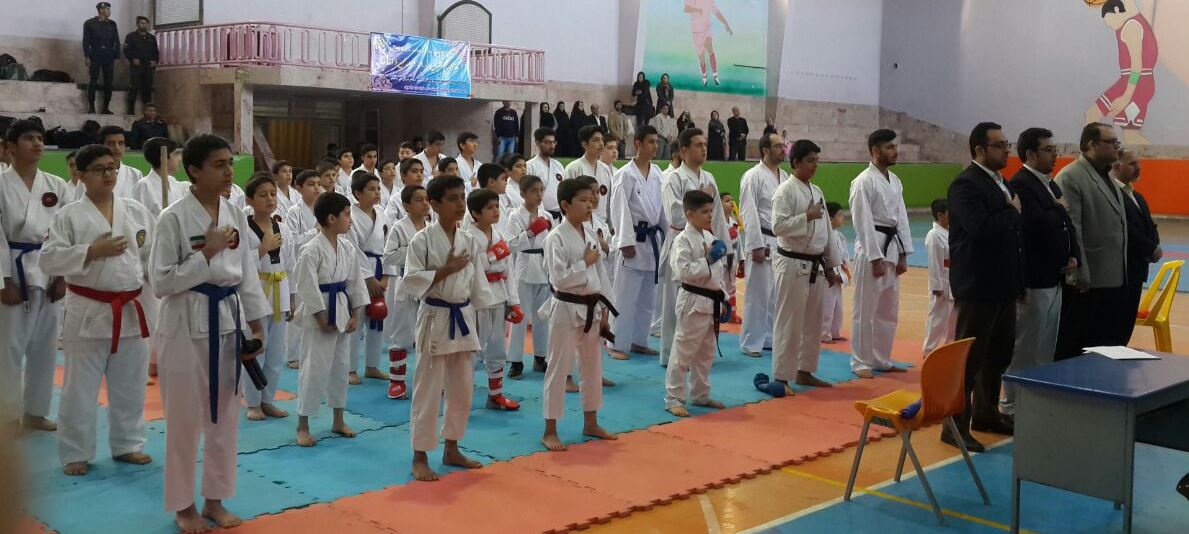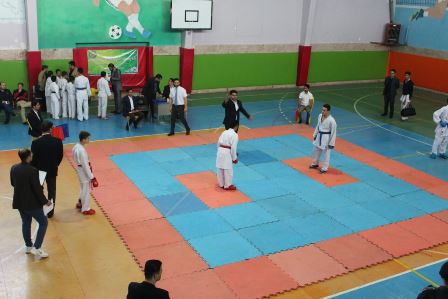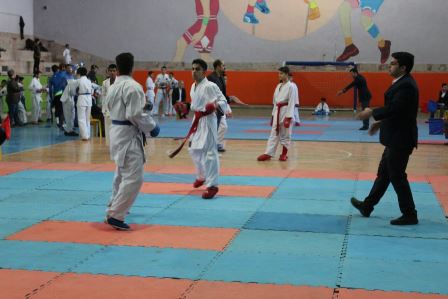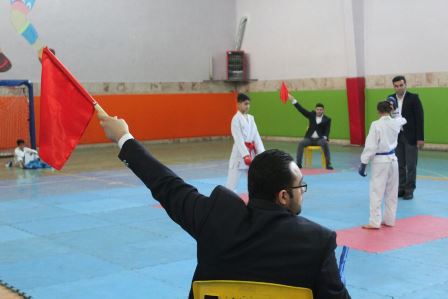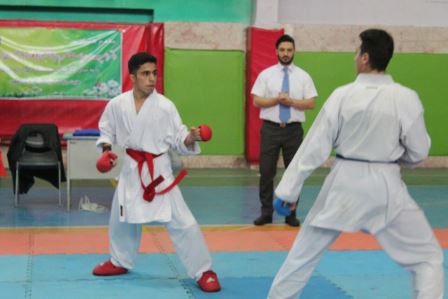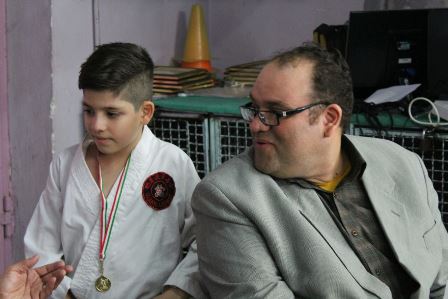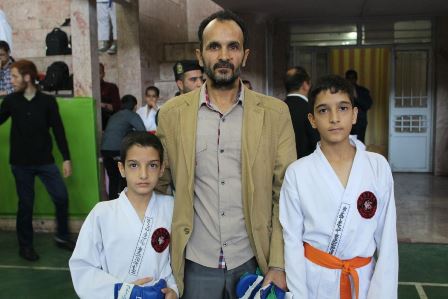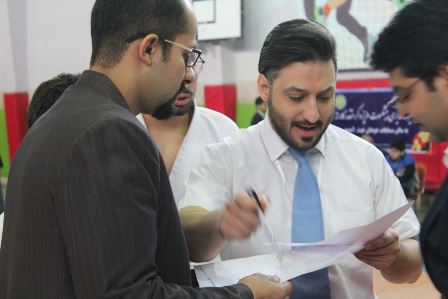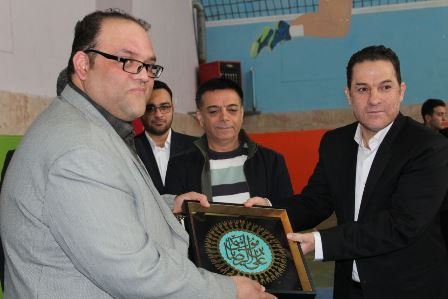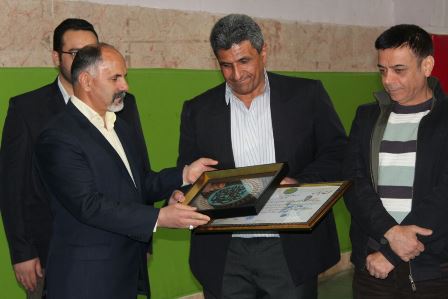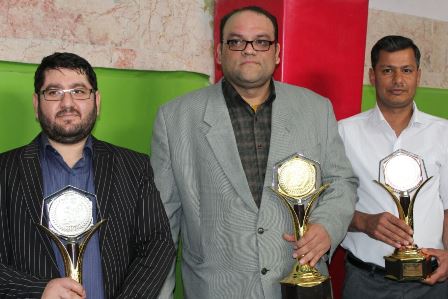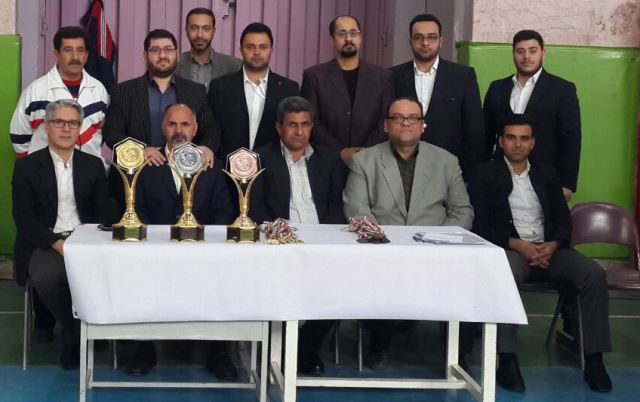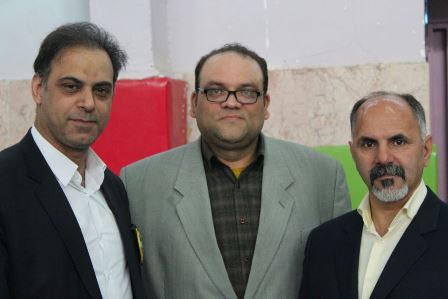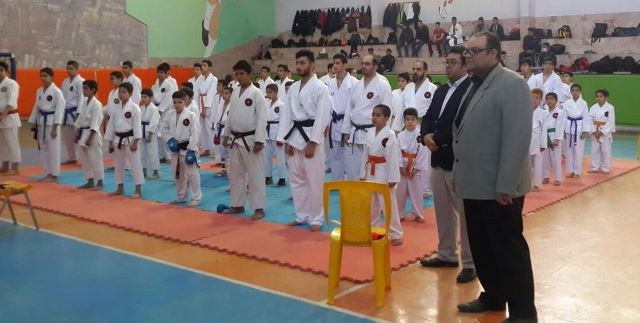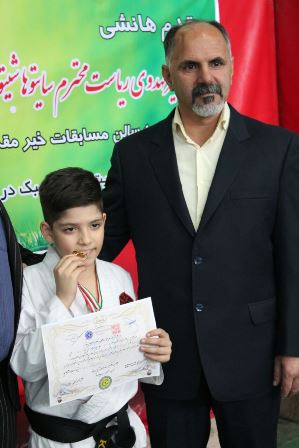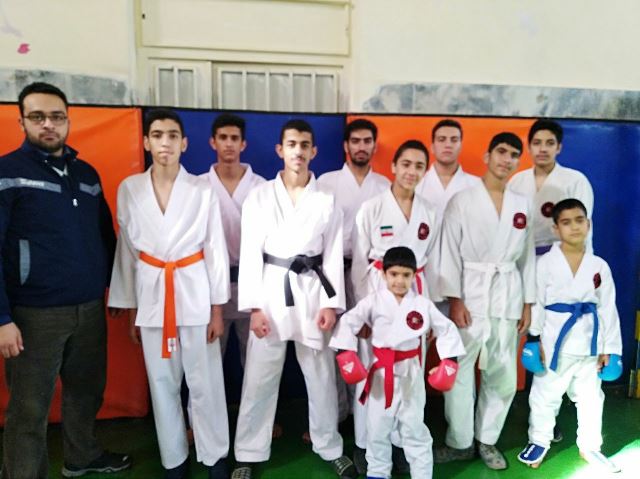 18/11/2018
Sensei Foladiyan and his kumite team got 5 gold medals, 4 silver medals and 5 bronze medals and first place in the shito cup championship of Mashhad.
イラン勇善会のフォラディヤン師範と、その組手チームがマシュハド糸東会カップ組手の部で金5、銀5、銅5を獲得して優勝した。
4 team of yuzenkai Iran
, started their karate championship( wkf) in 2018 Mashhad.
24/2/2018 

Yuzenkai Iran team obtained 6 gold, 6 silver and 9 bronze medals in the National tournament of Okinawa Isshin ryu Iran on Feb.24.2018.

Shihan Zafaranlu's student Morteza Bahadori, became the most technical player in the tournament.


8/4/2018

---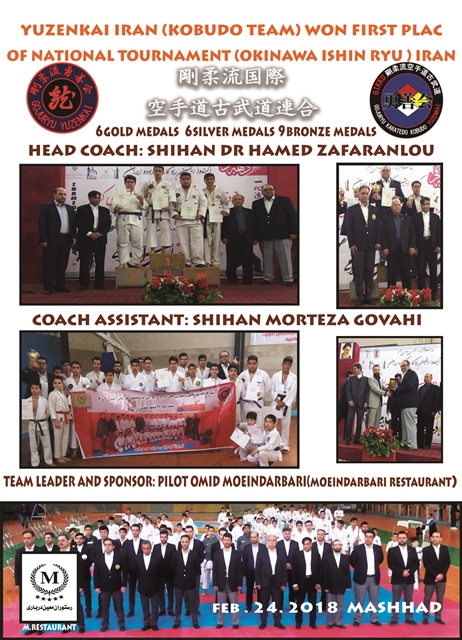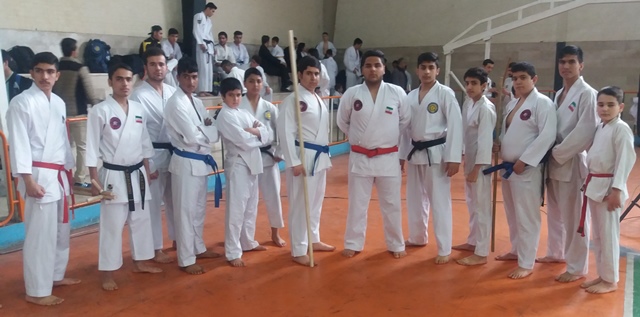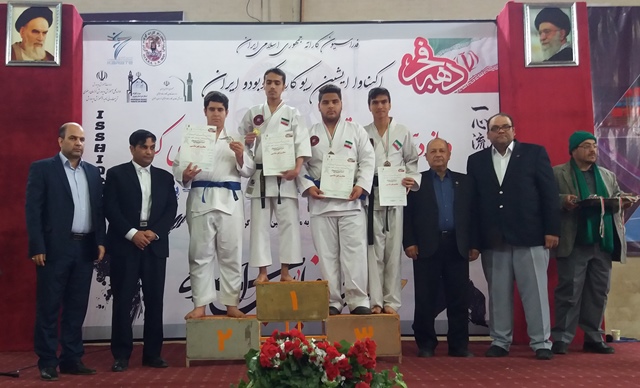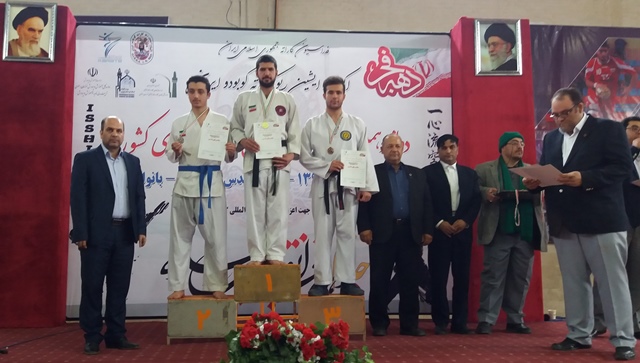 Yuzenkai team of Iran participated in the game of okinawa ishin ryu Karate kobudo International Championship on 14-15 Septemberat Tabriz.5 gold medals, 7 silver medals and 8 bronze medals were Yuzenkai team's achievement.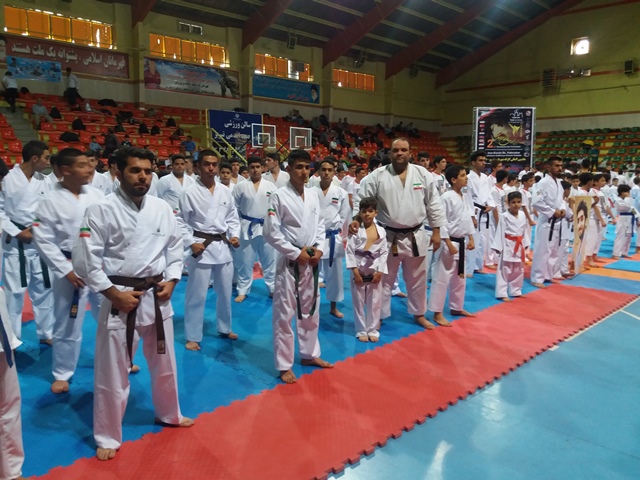 勇善会イランチームはイランの大都市タブリーズで2018年9月14日から15日にかけて行なわれた第二回沖縄一心流空手古武道国際大会に出場。金メダル5個、銀メダル3個、銅メダル8個の成果をあげた。

Results:大会結果 金5:銀3:銅8
Kobudo:古武道の部
Hamed Zafaranlou, gold medal
Morteza Bahadori, gold medal
Alireza Sanaee, gold medal
M.j.Barzegarinejad ,gold medal
A.mashhadi, silver medal
A.h.Afshar, silver medal
Babak Zafaranlou bronze medal
S.mashhadi, bronz medal
Mehrdad Zahmatkesh, bronz medal
Mahdi Rahmani , bronz medal
Kata :型の部
Hamed Zafaranlou ,silver medal
A.Sanaee,silver medal
A.mashhadi,bronz medal
M.zahmatkesh, bronz medal

Kumite wkf : WKF組手の部
Morteza Bahadori ,gold medal
S.Mashhadi, silver medal
M.rahmani, silver medal
A.Mashhadi, silver medal
A.h.Afshar, bronz medal
M.J.Barzegarinejad , bronz medal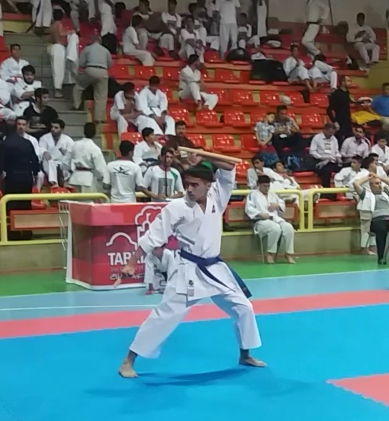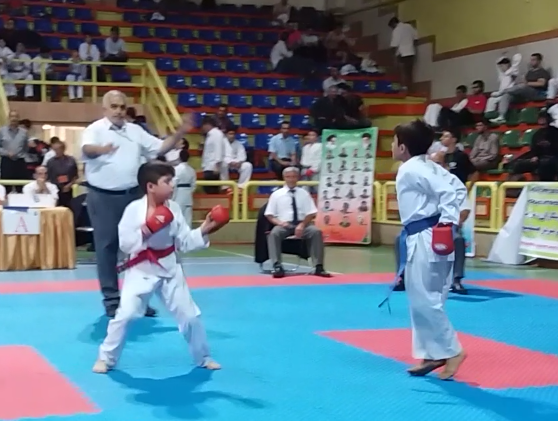 "Hamahiga tunfa "kata was performed by morteza.(gold medal)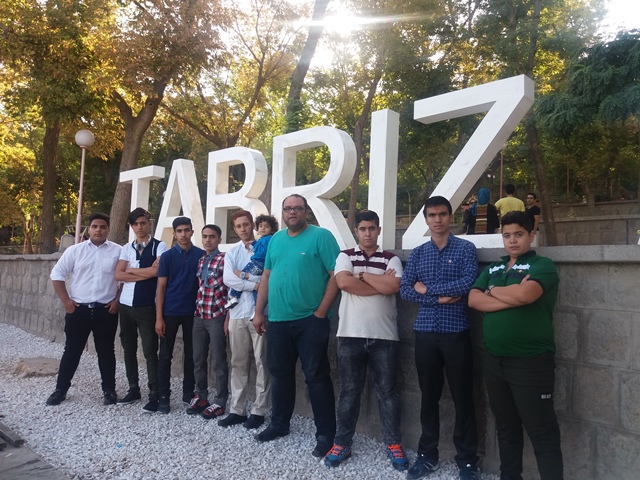 Tabriz was a big city. There were many historical places. The people of Tabriz spoke Turkish.Afghanistan, Tajikistan, Turkey, Iraq and Azerbaijan were in the tournament. Tabriz is 1700 km away from Mashhad,Yuzenkai Iran home town.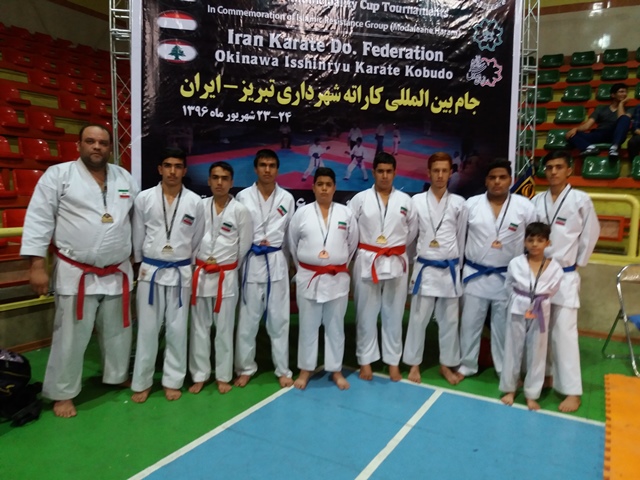 タブリーズは人口140万人をもつイラン第4の大都市で長い歴史を持つ。タブリーズの人々はトルコ語を話す。大会にはアフガニスタン、タギキスタン、トルコ、イラク、アゼルバイジャンからも参加した。ザファランロウ師範が活動するマシュハドから1700キロも離れた場所にある。列車での長旅であった。
June1,2017.
Yuzenkai Iran conducted the WKF kumite matches between the dojos on June1,2017.
勇善会イランは2017年6月1日にWKFルールによる勇善会道場間の対抗戦を行った。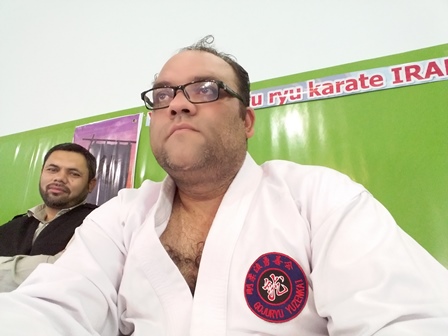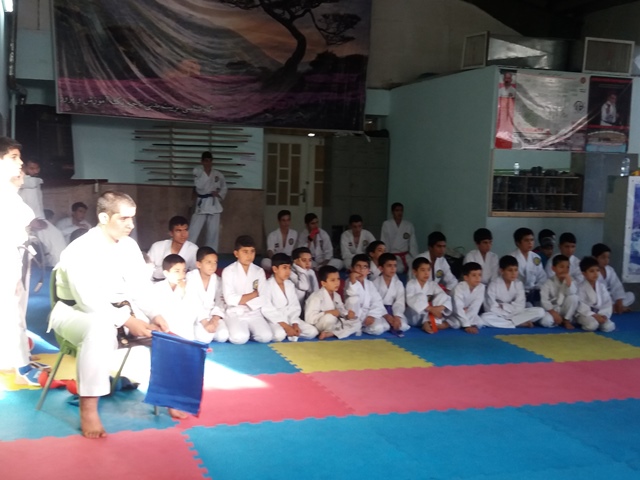 1st full contact camp Yuzenkai gojuryu karate IRAN was held successfully in May2,2017
第一回勇善会イラン剛柔流フルコンタクト研修会実施を実施した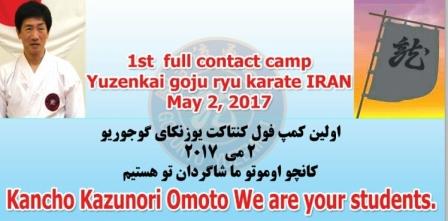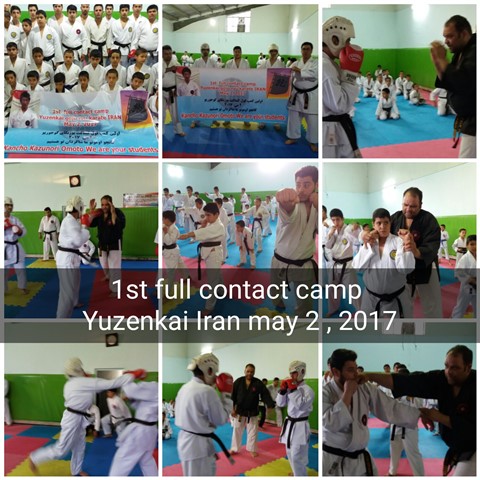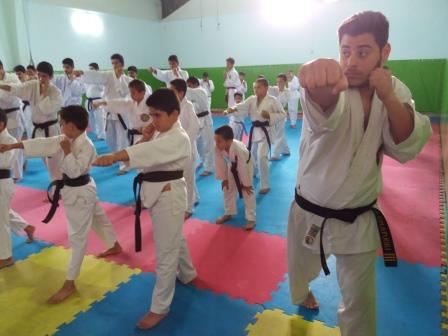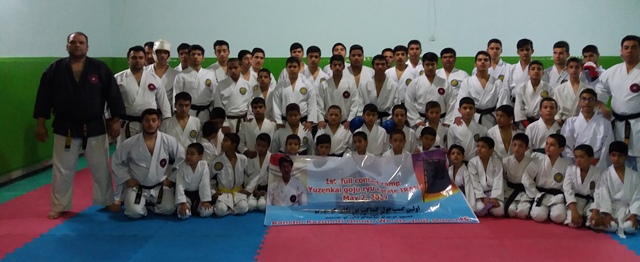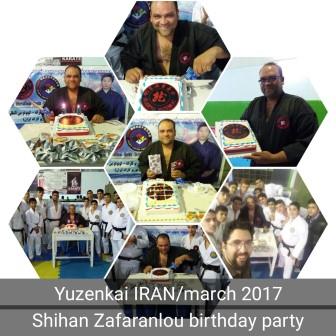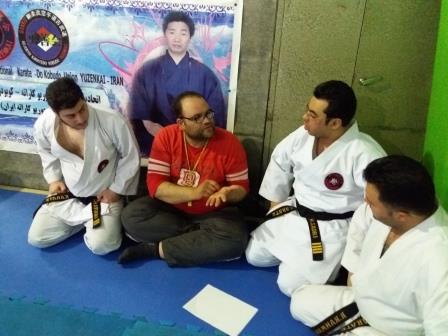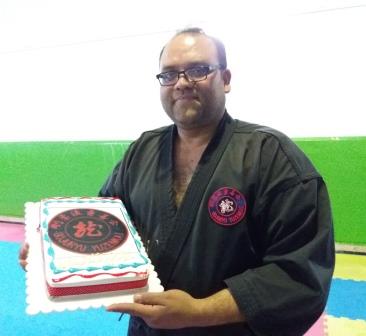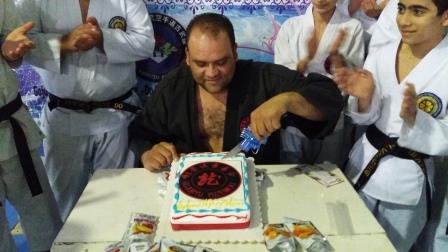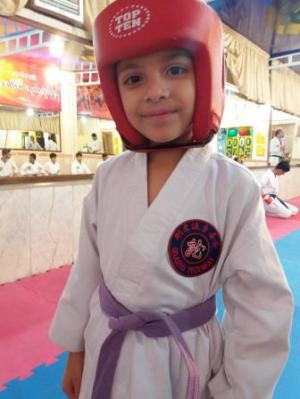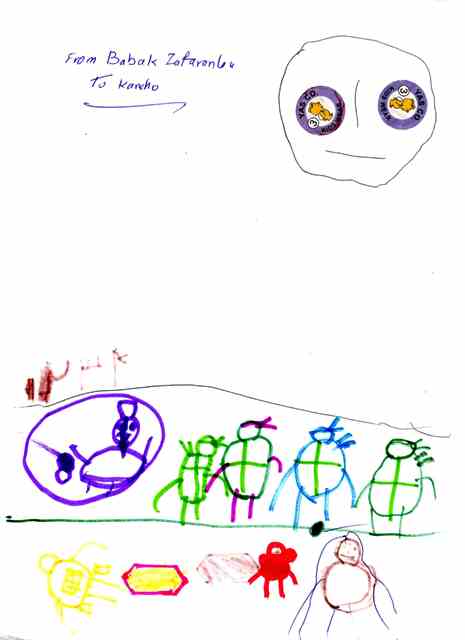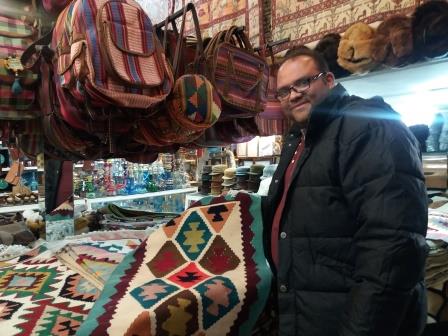 His son,'Babak zafaranlous's painting given together delighted Kancho.
ザファランロウ師範からの贈り物。彼の空手の著書二冊、息子ババック君の描いた絵、そしてペルシア絨毯。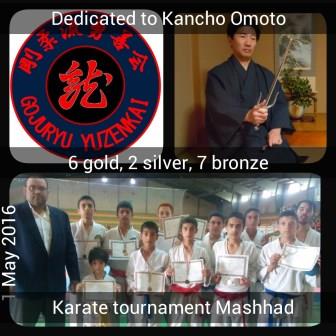 16/5/2016
In the Karate Tournament held at Mashhad in May, Yuzenkai Iranian Dojo under direct control of Japan
,Shihan Hamed Zafaranlou, got six gold medal,two silver medal and seven bronze medal in kata and kumite.

 マシュハド州で2016年5月に実施された空手トーナメントでハメド・ザファランロウ師範ひきいる勇善会道場は金メダル6個、銀メダル2個、銅メダル7個獲得など、素晴らしい活躍をした。
All dojos under Shihan Hamed Zafaranlou We are Gojuryu!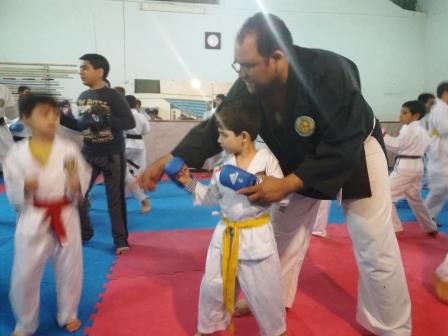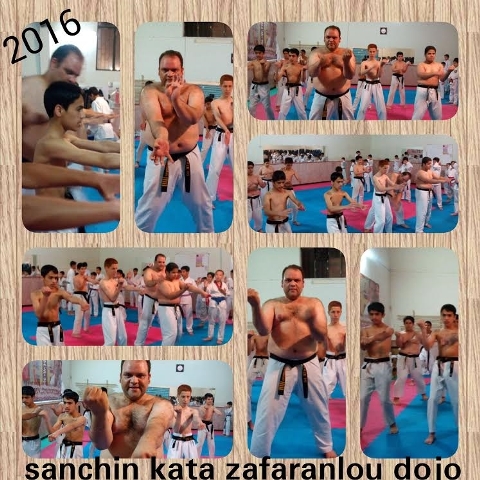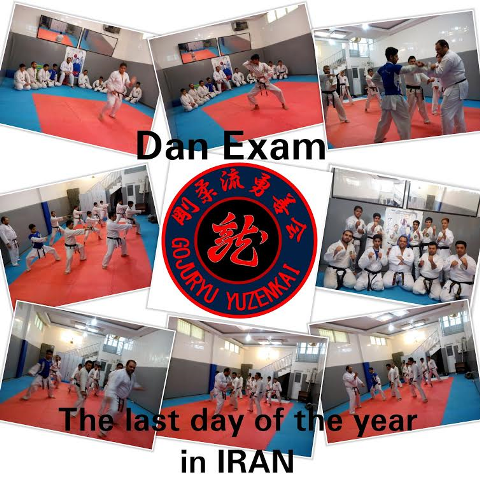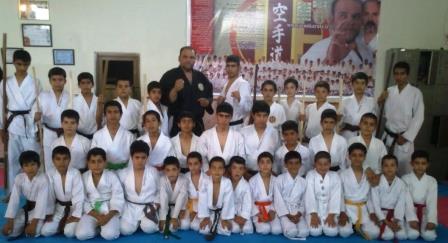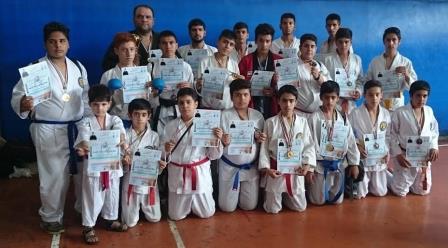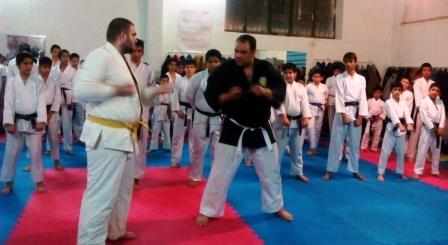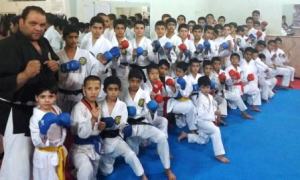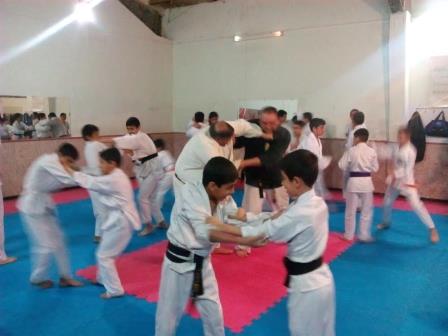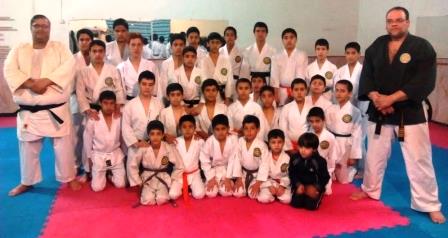 Judo lessonShihan Hassanpour ,the judo expert,was visiting the Yuzenkai Iran Dojo on Nov 23rd .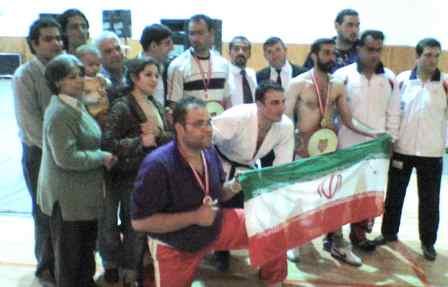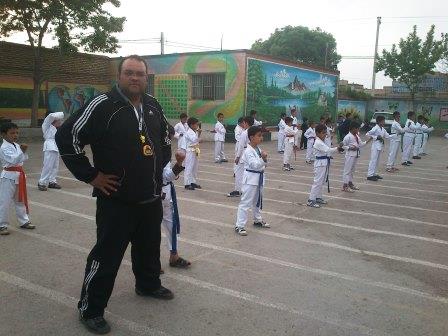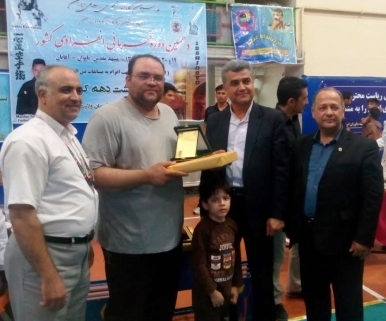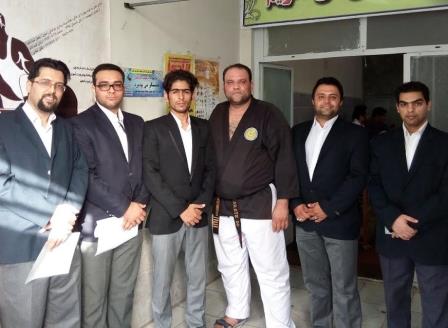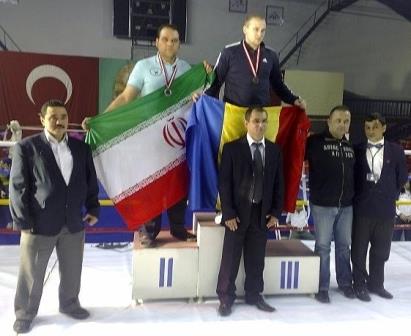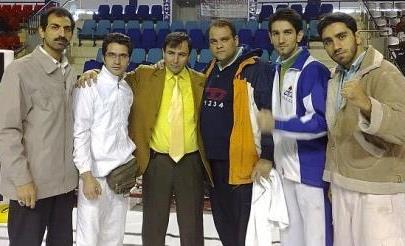 returns at the page top