Yuzenkai Iran branch chief
勇善会イラン支部長
Chief Shihan Hamed Zafaranlou
代表師範 ハーム・ザファランロウ
e-mail:zafaranlu@gmail.com
website:http://yuzenkai-karate.ir
Dojo address: 道場所在地及び稽古日
Iran, Mashhad, Imam Hossein Square, Malek sports complex, Sunday, Tuesday, Thursday from 17/30 to 19.

Mashhad, Iran, South Motahari, NAVID club, Sunday, Tuesday, Thursday 19/30 to 21.

Iran, Mashhad, koohsangi, Rudaki 10, Rudaki Club, Saturday, Monday, Wednesday, 19/30 to 21.

Iran, Mashhad, PANJTAN, PANJTAN63 , club GHAEM, Saturday, Monday, Wednesday, from 17 to 18/30.

Shihan Hamed Zafaranlou has 5 Dojos.
He is vice president of Shito-ryu Karate (hanko ryu) of IR IRAN. And President of Hanko ryu Shitoryu northeast Iran, President of okinawa Gōjūryu (ykkf ) of northeast of Iran. He is 5th dan in shito ryu and 4 th dan in goju ryu .
He has a doctorate in physical education ( Scholars Scientific Foundation of Iran)and is teacher(working in the Ministry of Education of Iran) and .
And Vice World Champion Kickboxing Turkey 2007.

He began with the Gojuryu Karate in teenager.And he had attended many competitions in different systems,full contact/ kick boxing/daido joko/wkf and kobudo. As a result ,he has had the opinion, Naha-te,Gojuryu is top karate.Because he win all the fighters by training of Gojuryu.
Now he decided to complete the skills Gojuryu in G.I.K.K.U. He say Gojuryu beats his spirit, soul and body.
Yuzenkai Honbu was surprised at his Gojuryu by contents in his Web site.
And I recognized that he has been already a specialist of Gojuryu Karate.
A Yuzenkai Honbu has approved his Dojos as "the direct control Dojo in Japan Yuzenkai" and entrusted to him the future of Yuzenkai Gojuryu in Iran.

 ハーム・ザファランロウ師範は10代の頃から空手を学んできた。剛柔流六段。糸東流五段。イランに5つの道場を持ち、西イラン糸東流会総裁、イラン糸東流会副総裁、イラン北部沖縄剛柔流会副総裁を務める。体育学博士号を持つ研究者でありイラン文部科学省教官である。

師範は2007年にトルコで行われた世界キックボクシング選手権で優勝するなど多くの異種格闘技戦のリングに上がりフルコンタクト、キックボクシング、大道塾、WKF等と対戦し剛柔流技でそれらに勝ち、剛柔流空手が最も優れているという見解に達したと言う。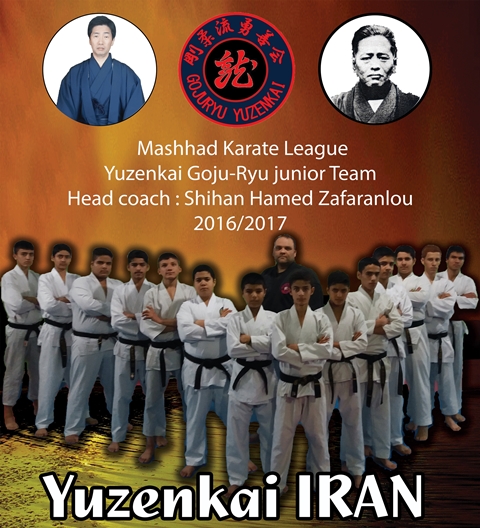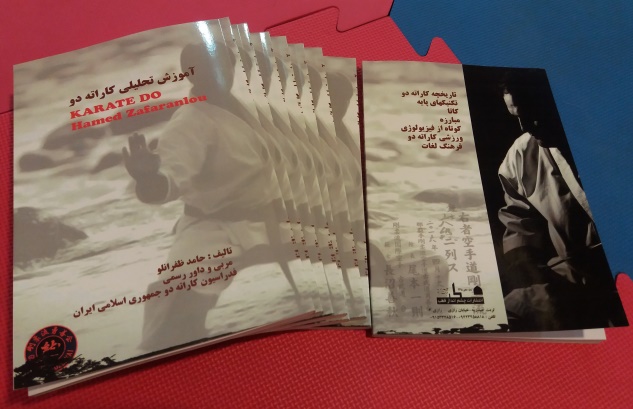 Shihan Hamed Zafaranlou has published third book on Karate.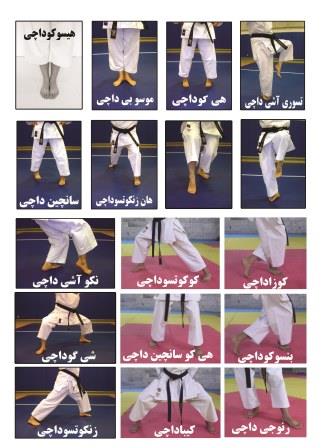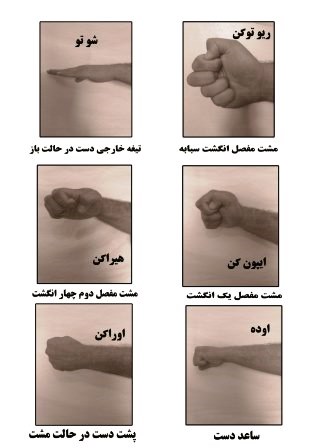 Kancho Omoto contributed some information about kumite and basic techniques to this book.
ザファランロウ支部長は3冊目となる空手の本をイランで出版した。尾本館長は基本と型についての記事をこの本に寄稿した。