Description of the History of Shorin Kempo

by Shihan Olaf Bock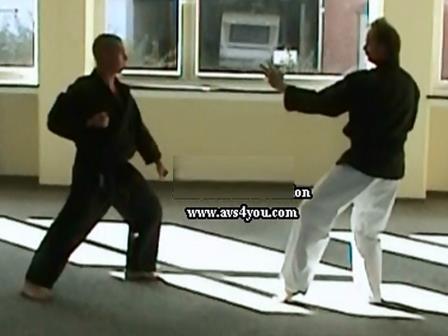 The origin of the Shorin Kempo may seek in Naha-te and due to the Chinese martial arts teacher Ason, who taught some students in the art of Shaolin Kempo (also Shaolin Ryu, Shorei Ryu, in Chinese Zhao Ling Liu). At whatever time Ason stayed on Okinawa is not clear. It may be that the Shorin Kempo but is already a hybrid of the techniques, which are usually tried to classify under the terms Shorin and Shorei.Many martial arts teacher from China who came to Okinawa, came from the southern Chinese province Fuzhou (Jap. Fukien). They taught mainly the style of White Crane originating from the province of Fuzhou. In his 1934 published work on the Karatedo Miyagi Chojun claiming for example that in 1828 reached a style of Chinese boxing from Fuzhou to Okinawa, which the basis for his development of Goju Ryu was. Which style has meant Miyagi? These unfortunately he does not comment but the presumption is that he meant the style of white crane.Over the origin of the original Shorin Kempo one can only speculate. The history and the path to the Shorin Kempo has taken is not clear and not documented. However, the similarity between Shorin Kempo and Goju ryu is visible and could lead to the conclusion that a combination of the two systems existed.
 少林拳法流空手の起源は沖縄の那覇手に求められる。古来多くの中国拳法家、例えばアソン(阿招)等が沖縄に渡来し少林拳とくに福建省の白鶴拳を伝えた。それらを基に昭霊流とか昭林流と言われる空手が形成されていたらしい。1934年に宮城長順によって著わされた「琉球拳法唐手沿革」によれば1828年にのちに剛柔流として発展する拳法の原型が渡来したという。我々の少林拳法と剛柔流には明確な類似性が認められる。

The Style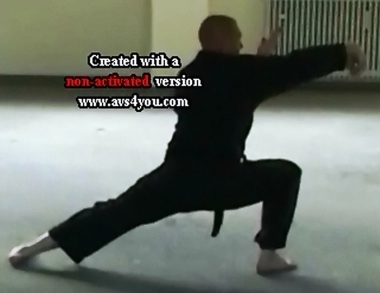 Shorin Kempo is characterized by alternating high and also low levels, a natural breathing and straight and circular movements. It is thus a very explosive and yet smooth style, peaceful techniques are followed by fast and powerful techniques with utmost use of body tension. A fundamental part of the Shorin Kempo is the techniques of the crane, which are reflected in katas and partner exercises and the use of vital points.
少林拳法流空手の本質は鶴拳である。型においても対練においても、あるいは急所攻撃においても、素早い直線的な動きと、柔らかく力強い円の動きを併用することに特徴がある。 




video clip(Syorin kempo the Art of fighting; 23/5/2016)
Kata syodan .......Kata Taikyoku syodan ......kumite1 .......kumite2........ kumite3 ........kumite4

The Crane
The basic element of Shorin Kempo forms the style of the crane. Whether it has its origin in the Fujian White Crane or in Goju Ryu Karate is undetectable. For the execution of quite unimportant where one might suspect the origin. The crane techniques are reflected in some partner exercises and katas. The crane symbolizes the union of the hard style with the soft style
少林拳法流の基本姿勢は鶴の構えである。それは剛柔流と同じく福建白鶴拳にルーツがある。鶴の動作は剛と柔を併せ持つ象徴といえる。

The principle of "mind and body are one"
A very important principle of Shorin Kempo. This aphorism is based on the insight that man Although a physical and a spiritual level, but these are inseparable. So often accompanied psychological problems with physical symptoms, while the mental capacity and our mental balance significantly suffer from illness and physical discomfort. The path of Shorin Kempo is to understand your body and mind as a unit and to make conviction to action.
少林拳法流は肉体と精神が分離できないものとして人間をとらえる。メンタルの問題は身体の問題であるととらえる。少林拳法流は心身合一を目的とする。
The principle "defend first, then attack"
"We do not need tough guys. All we need are people who cannot lose. "(So Doshin)
我々に必要なのは頑強な偉丈夫になることではなく、敗北することのない凡人になることである。
Shorin Kempo self-defense is an "art of physical defense" against an opponent who has the intention to hurt. The first goal is to protect themselves - only defend, then attack. Shorin Kempo is almost always assumed that the opponent attacks first. The first problem is therefore usually deflect the attack or avoid it to keep a proper footing and not to force on the ground to let.
少林拳法流は突然の暴漢から身を守る護身術を本質としている。想定するのは素手による攻撃である。だから攻撃から身を守り、自分から攻撃はせず逃げることを第一義とする。
The principle of "combining hard and soft"
Shorin Kempo self-defense is for the purpose to protect themselves from attacks. Using the Shorin Kempo techniques it is possible to respond to a variety of attacks and bring the enemy under control. Can be roughly the various Shorin Kempo techniques divided into "hard" and "soft" techniques. Hard techniques involve mainly blows, strikes and kicks and blocks. Soft techniques, however mainly include techniques that the energy of the attacker but also record exemptions, lever and retention techniques.
少林拳法流は様々な攻撃に対応し敵を制圧するために剛と柔の技をあわせもつ。剛の技とは突きや蹴りのことである。柔の技とは敵の力を応用した攻撃である。
The principle "the joint training comes first"
This means that learners get together, train together and thus help each other to become better
相手と共にする対練が練習の基本である。お互いに助け合い、お互いに上達することを重視する。